2016 Seattle Film Critics Society Awards – Ganadores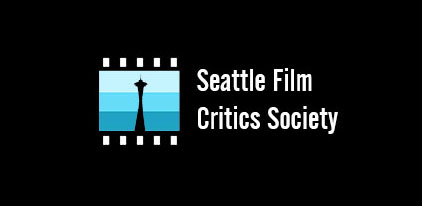 La Seattle Film Critics Society se dedica a apoyar producciones locales y festivales, mejorar la educación pública, la conciencia y la apreciación del cine, y fortalecer los vínculos del diálogo crítico en lo que respecta a las artes cinematográficas. Buscan destacar las mejores películas producidas cada año, tanto por los grandes estudios como por los cineastas independientes, y comparten su amor por el cine con los residentes de Seattle.
La sociedad está representada por miembros en medios impresos, radio, televisión y online. Fundada en 2016, la Seattle Film Critics Society formaliza una red ya robusta de críticos de cine en Seattle y alrededores del estado de Washington, que anteriormente entregaban los Seattle Film Critics Awards de manera informal como la Seattle Film Critics Survey
Las nominaciones se anunciaron el 21 de Diciembre 2016, los Ganadores el 5 de Enero de 2017.
MEJOR PELÍCULA DEÑ AÑO:
13th (Netflix)
ARRIVAL (Paramount)
ELLE (Sony Pictures Classics)
THE HANDMAIDEN (Amazon Studios/Magnolia Pictures)
HELL OR HIGH WATER (CBS Films)
JACKIE (Fox Searchlight)
LA LA LAND (Lionsgate)
MANCHESTER BY THE SEA (Amazon Studios/Roadside Attractions)
MOONLIGHT (A24)
THE WITCH (A24)
MEJOR DIRECTOR:
Damien Chazelle – La La Land
Robert Eggers – The Witch
Barry Jenkins – Moonlight
Paul Verhoeven – Elle
Denis Villeneuve – Arrival
MEJOR ACTOR EN PAPEL PROTAGONISTA:
Casey Affleck – Manchester By The Sea
Ryan Gosling – La La Land
Logan Lerman – Indignation
Viggo Mortensen – Captain Fantastic
Denzel Washington – Fences
MEJOR ACTRIZ EN PAPEL PROTAGONISTA:
Amy Adams – Arrival
Kate Beckinsale – Love & Friendship
Isabelle Huppert – Elle
Natalie Portman – Jackie
Emma Stone – La La Land
MEJOR ACTOR DE REPARTO:
Mahershala Ali– Moonlight
Jeff Bridges – Hell Or High Water
Kyle Chandler – Manchester By The Sea
John Goodman – 10 Cloverfield Lane
Lucas Hedges – Manchester By The Sea
MEJOR ACTRIZ DE REPARTO:
Viola Davis – Fences
Lily Gladstone – Certain Women
Naomie Harris – Moonlight
Kate McKinnon – Ghostbusters
Michelle Williams – Manchester By The Sea
MEJOR REPARTO:
Captain Fantastic
Hell Or High Water
Fences
Manchester By The Sea
Moonlight
MEJOR GUIÓN:
Arrival – Eric Heisserer
Hell Or High Water – Taylor Sheridan
La La Land – Damien Chazelle
Manchester By The Sea – Kenneth Lonergan
Moonlight – Barry Jenkins and Tarell McCraney
MEJOR PELÍCULA DE ANIMACIÓN:
Finding Dory – Andrew Stanton, director; Angus MacLane, co-director
Kubo And The Two Strings – Travis Knight, director
Moana – Ron Clements and John Musker, directors
Tower – Keith Maitland, director
Zootopia – Byron Howard and Rich Moore, directors; Jared Bush, co-director.
MEJOR DOCUMENTAL:
13th – Ava DuVernay, director
Cameraperson – Kirsten Johnson, director
O.J.: Made In America – Ezra Edelman, director
Tickled – David Farrier, Dylan Reeve, directors
Weiner – Josh Kriegman, Elyse Steinberg, directors
MEJOR PELÍCULA DE LENGUA EXTRANJERA:
Elle – Paul Verhoeven, director
The Handmaiden – Park Chan-wook, director
The Innocents – Anne Fontaine, director
Under The Shadow – Babak Anvari, director
The Wailing – Na Hong-jin, director
MEJOR FOTOGRAFÍA:
Arrival – Bradford Young
Jackie – Stéphane Fontaine
La La Land – Linus Sandgren
Moonlight – James Laxton
The Witch – Jarin Blaschke
MEJOR DISEÑO DE VESTUARIO:
The Handmaiden – Cho Sang-kyung
Jackie – Madeline Fontaine
La La Land – Mary Zophres
Love & Friendship – Eimer Ni Mhaoldomhnaigh
The Witch – Linda Muir
MEJOR MONTAJE:
Arrival – Joe Walker
Cameraperson – Nels Bangerter
Hell Or High Water – Jake Roberts
La La Land – Tom Cross
Moonlight – Nat Sanders, Joi McMillon
MEJOR BANDA SONORA ORIGINAL:
Arrival – Jóhann Jóhannsson
Jackie – Mica Levi
La La Land – Justin Hurwitz
Moonlight – Nicholas Britell
Swiss Army Man – Andy Hull, Robert McDowell
MEJOR DISEÑO DE PRODUCCIÓN:
Arrival – Patrice Vermette (production designer); Paul Hotte (key decorator)
The Handmaiden – Ryu Seong-hee
Jackie – Jean Rabasse (production designer); Véronique Melery (set decorator)
La La Land – David Wasco (production designer); Sandy Reynolds-Wasco (set decorator)
Rogue One: A Star Wars Story – Doug Chiang, Neil Lamont (production designers); Lee Sandales (set decorator)
MEJORES EFECTOS VISUALES:
Arrival – Louis Morin
Captain America: Civil War – Dan DeLeeuw, Dan Sudick, Russell Earl, Greg Steele
Doctor Strange – Stephane Ceretti, Paul Corbould, Richard Bluff, Vince Cerelli
The Jungle Book – Robert Legato, Andrew R. Jones, Adam Valdez, Dan Lemmon
Rogue One: A Star Wars Story – John Knoll, Mohen Leo, Hal Hickel, Neil Corbould
MEJOR INTERPRETACIÓN JOVEN: (18 años o menos en al empezar el rodaje):
Alex Hibbert – Moonlight
Royalty Hightower – The Fits
Sunny Pawar – Lion
Harvey Scrimshaw – The Witch
Anya Taylor-Joy – The Witch
MEJOR VILLANO:
Darcy Banker – Green Room – portrayed by Patrick Stewart
Black Phillip – The Witch – portrayed by Charlie and voiced by Wahab Chaudary
Orson Krennic – Rogue One: A Star Wars Story – portrayed by Ben Mendelsohn
Norman Nordstrom (a/k/a 'The Blind Man') – Don't Breathe – portrayed by Stephen Lang
Howard Stambler – 10 Cloverfield Lane – portrayed by John Goodman
Fuente: Nominaciones | Ganadores