25th Gotham Awards – Nominaciones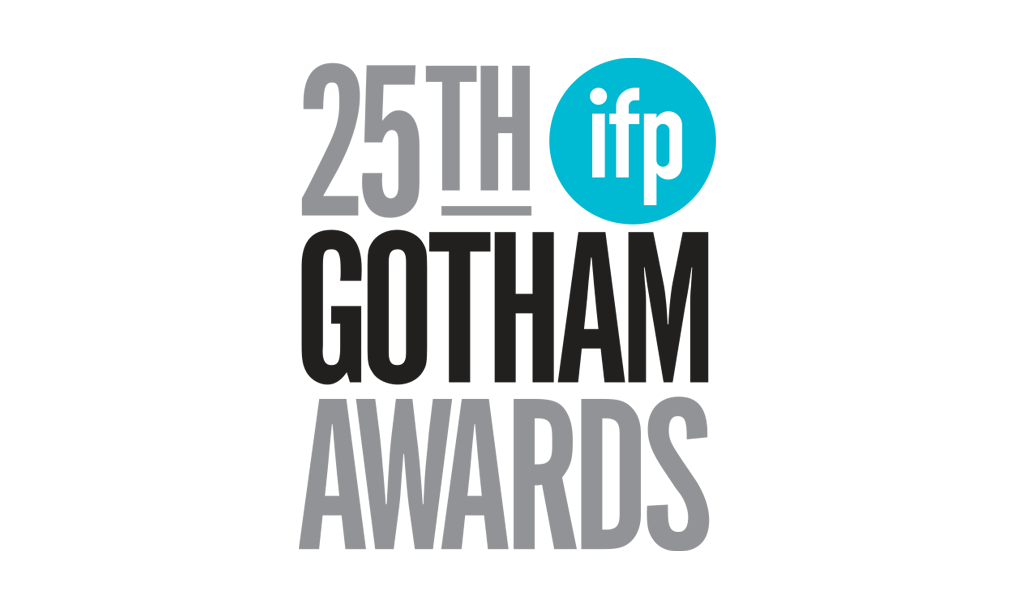 Los Gotham Independent Film Awards son unos premios anuales presentados por los cineastas de cine independiente.
Forman parte del Proyecto de Largometrajes Independientes (IFP), «La organización más grande en los EEUU dedicada al cine independiente».
La 25ª Ceremonia de entrega de premios tendrá lugar el próximo 30 de Noviembre, en Nueva York.
[table colwidth=»33%|33%|33%»] MEJOR PELÍCULA, MEJOR DOCUMENTAL,PREMIO BINGHAM RAY – Director Revelación
Carol,Approaching the Elephant,Desiree Akhavan – Appropriate Behavior
The Diary of a Teenage Girl,Cartel Land,Jonas Carpigano – Mediterranea
Heaven Knows What,Heart of a Dog,Marielle Heller – The Diary of a Teenage Girl
Spotlight,Listen to Me Marlon,John Magary – The Mend
Tangerine,The Look of Silence,Josh Mond – James White
[/table] [table colwidth=»33%|33%|33%»] MEJOR ACTOR,MEJOR ACTRIZ,MEJOR ACTOR REVELACIÓN
Christopher Abbott – James White,Cate Blanchett – Carol,Rory Culkin – Gabriel
Kevin Corrigan – Results,Blythe Danner – I'll See You in My Dreams,Arielle Holmes – Heaven Knows What
Paul Dano – Love & Mercy,Brie Larson – Room,Lola Kirke – Mistress America
Peter Sarsgaard – Experimenter,Bel Powley – The Diary of a Teenage Girl,Kitana Kiki Rodriguez – Tangerine
Michael Shannon – 99 Homes,Lily Tomlin – Grandma,Mya Taylor – Tangerine
,Kristen Wiig – Welcome to Me,
[/table] [table colwidth=»50%|50%»] MEJOR GUIÓN, MEJOR REPARTO (Premio Especial del Jurado)
Carol, SPOTLIGHT – Mark Ruffalo Michael Keaton Rachel McAdams Liev Schreiber John Slattery Stanley Tucci y Brian D'Arcy James[attr style=»color: #008000; font-weight: bold;»] The Diary of a Teenage Girl,
Love & Mercy,
Spotlight,
While We're Young,
[/table]
Una vez más la IFP presenta la Beca Euphoria Calvin Klein Spotlight on Women Filmmakers 'Live the Dream', premio de $25,000 para alumnos de los IFP's Independent Filmmaker Labs. Beca en apoyo par lanzar emergentes carreras de directoras, ayudando a completar, distribuir y con estrategias para llegar al público estrategias para su primer largometraje.
Las nominadas son:
Claire Carré – Embers
Deb Shoval – AWOL
Chanelle Aponte Pearson – 195 Lewis
Premios Honoríficos
Todd Haynes – Directors Tribute
Steve Golin – Industry Tribute
Robert Redford – Actor Tribute
Helen Mirren – Actress Tribute
El Annual Gotham Independent Film Audience Award será votado por la comunidad de cine independiente, más de 230,000 fans del cine por todo el mundo. Este año se eligirá entre las 14 nominadas en total en las categorias de Mejor Película, Documental y el Bingham Ray Breakthrough Director Award. La votación empezará el 24 de Noviembre.
Las 14 elegibles son las siguientes y la ganadora se revelará durante la ceremonia de los Gotham Awards:
Carol
Tangerine
The Diary of a Teenage GirlJames White
Cartel Lan
Listen to Me Marlon
Spotlight
The Mend
Mediterranea
The Look of Silence
Appropriate Behavior
Heart of a Dog
Heaven Knows What
Approaching the Elephant
Web: @ifpfilm | Gotham Awards | via Variety