27th Annual Producers Guild Awards – Nominaciones Película, Película Animación, Formato Largo TV, Series Digitales y Programas Deportivos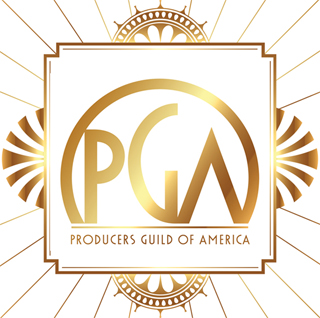 El Gremio de Productores ha anunciado, el 5 de enero, la tercera parte de sus nominaciones para los 27th Annual Producers Guild Awards.
El pasado 23 de Noviembre se anunciaron las nominadas en la categoría de Mejor Documental. El 8 de Diciembre, se anunciaron las nominadas en las  categorías de Series/Especiales de Television.
Los 2015 Producers Guild Awards tendrán lugar el 23 de Enero de 2016 en Los Angeles.
Este año, los premios especiales han sido concedidos a:
Milestone Award – Jim Gianopulos
David O. Selznick Achievement Award in Theatrical Motion Pictures – David Heyman
Norman Lear Achievement Award in Television – Shonda Rhimes
The Visionary Vanguard Award – Industrial Light & Magic (ILM)
The Hunting Ground será honrada con el 2016 Stanley Kramer Award, establecido en 2002 para premiar una producción, productor u otro individual, cuyo logro o contribución ilumina y eleva la conciencia pública sobre importantes temas sociales.
Nominaciones en las Categorías de Película, Película Animación, Formato Largo TV, Series Digitales y Programas Deportivos:
The theatrical motion picture nominees are:
The Darryl F. Zanuck Award for Outstanding Producer of Theatrical Motion Pictures:
 The Big Short
Bridge of Spies
Brooklyn
Ex Machina (This film is in the process of being vetted for producer eligibility)
Mad Max: Fury Road
The Martian
The Revenant
Sicario
Spotlight
Straight Outta Compton
The Award for Outstanding Producer of Animated Theatrical Motion Pictures:
Anomalisa
The Good Dinosaur
Inside Out
Minions
The Peanuts Movie
The Award for Outstanding Producer of Documentary Theatrical Motion Pictures:
Amy
The Hunting Ground
The Look of Silence
Meru
Something Better to Come
The television nominees are:
The David L. Wolper Award for Outstanding Producer of Long-Form Television: (encompasses both movies of the week and mini-series)
American Crime (Season 1)
American Horror Story: Hotel (Season 5)
Fargo (Season 2)
True Detective (Season 2)
A Very Murray Christmas (This show is in the process of being vetted for producer eligibility)
The Norman Felton Award for Outstanding Producer of Episodic Television, Drama:
Better Call Saul (Season 1)
Game of Thrones (Season 5)
Homeland (Season 4)
House of Cards (Season 3)
Mad Men (Season 7B)
The Danny Thomas Award for Outstanding Producer of Episodic Television, Comedy:
Inside Amy Schumer (Season 3) (This show is in the process of being vetted for producer eligibility)
Modern Family (Season 6)
Silicon Valley (Season 2)
Transparent (Season 1)
Veep (Season 4)
The Award for Outstanding Producer of Non-Fiction Television:
30 for 30 (Season 6)
Anthony Bourdain: Parts Unknown (Season 3)
The Jinx: The Life and Deaths of Robert Durst (Season 1)
Shark Tank (Season 6)
Vice (Season 3)
The Award for Outstanding Producer of Competition Television:
The Amazing Race (Seasons 25 and 26)
Dancing with the Stars (Seasons 19 and 20)
Project Runway (Season 13)
Top Chef (Season 12)
The Voice (Seasons 7 and 8)
The Award for Outstanding Producer of Live Entertainment & Talk Television:
The Colbert Report (Season 11)
Key & Peele (Season 4) (This show is in the process of being vetted for producer eligibility)
Last Week Tonight with John Oliver (Season 2)
Real Time with Bill Maher (Season 13)
The Tonight Show Starring Jimmy Fallon (Season 2)
The Award for Outstanding Sports Program:
Back on Board: Greg Louganis
E:60
Hard Knocks: Training Camp with the Houston Texans
Kareem: Minority of One
Real Sports with Bryant Gumbel
The Award for Outstanding Digital Series:
30 for 30 Shorts
Comedians in Cars Getting Coffee
Epic Rap Battles of History
Marvel's Agents of S.H.I.E.L.D.: Double Agent
This American Life Presents: Videos 4 U
The Award for Outstanding Children's Program:
Doc McStuffins
The Fairly OddParents
Octonauts
Sesame Street
Teenage Mutant Ninja Turtles
Toy Story That Time Forgot