27th Annual USC Libraries Scripter Awards – Ganadores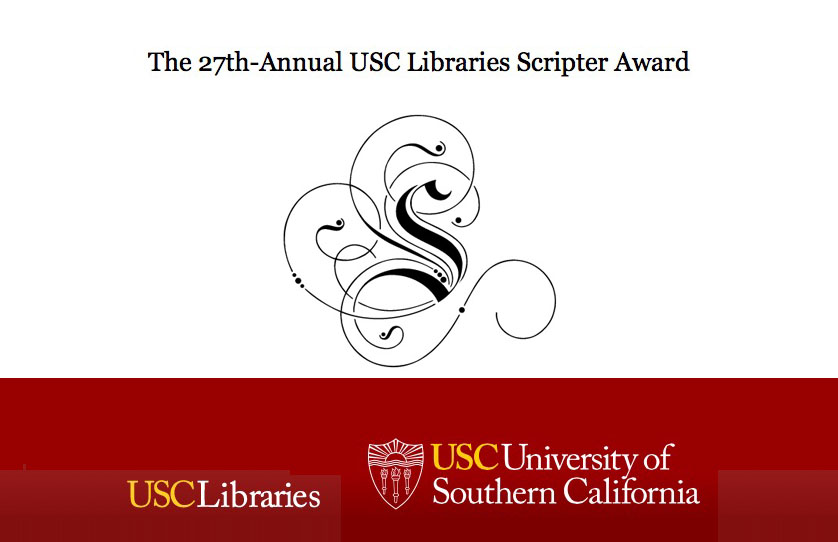 27th Annual USC Libraries Scripter Awards
Honran al/los guionista/s de la mejor adaptación de libro-a-película, así como al autor del trabajo escrito en el que el guión está basado. El ganador se anunció el 31 de Enero.
Las películas finalistas de este año son:
Gone Girl

The Imitation Game

Inherent Vice

The Theory of Everything

Wild
Los finalistas (por película) son:
• Gillian Flynn, autora y guionista de Gone Girl
• Andrew Hodges (Autor), que escribió el libro Alan Turing: The Enigma, y Graham Moore (guionista) por The Imitation Game
• Thomas Pynchon (Novelista) y Paul Thomas Anderson (guionista) por Inherent Vice
• Jane Hawking, autora de Travelling to Infinity: My Life With Stephen, y el guionista Anthony McCarten por The Theory of Everything
• Nick Hornby guionista por Wild, adaptación de las memorias de Cheryl Strayed Wild: From Lost to Found on the Pacific Crest Trail
USC Libraries Literary Achievement Award – Walter Mosley.
Web: 
Ganadores