34th Annual IDA Documentary Awards – Ganadores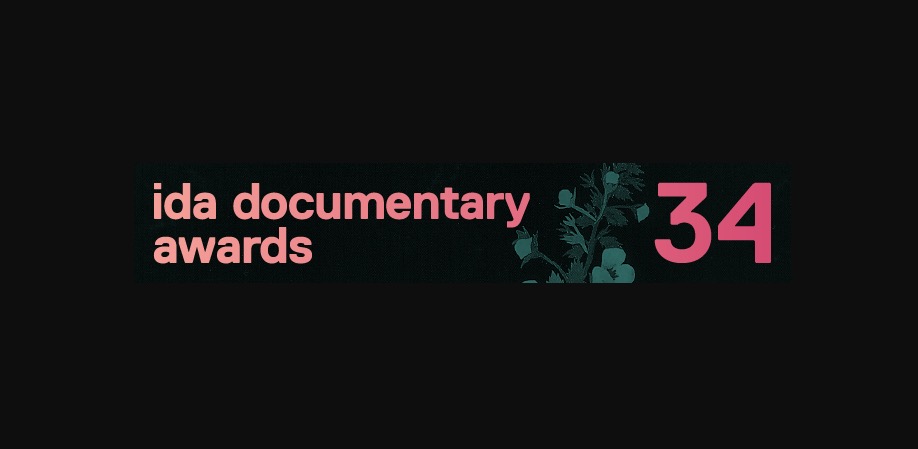 La Asociación Internacional de Documentales (IDA) ha anunciado la totalidad de los ganadores para los 2018 IDA Documentary Awards. La ceremonia de entrega de premios tuvo lugar el 8 de Diciembre, en el Paramount Theatre en Los Angeles.
BEST FEATURE AWARD
Crime + Punishment
Dark Money
Free Solo
Hale County This Morning, This Evening
Minding the Gap
Of Fathers and Sons
Sky and Ground
The Silence of Others
United Skates
Won't You Be My Neighbor?
BEST SHORT AWARD
Black Sheep
Fear Us Women
Lifeboat
Los Comandos
Mosul
Sidelined
The Girl and the Picture
We Are Not Done Yet
We Became Fragments
Zion
BEST CURATED SERIES AWARD
American Masters
Doc World
Independent Lens
POV
Why Slavery?
BEST AUDIO DOCUMENTARY
30 for 30 Podcasts: Bikram
Caliphate
Heavyweight-Episode: Jesse
Latino USA – Episode: The Quevedos
Slow Burn Season 2
BEST LIMITED SERIES AWARD
Best Shot
Bobby Kennedy for President
Flint Town
November 13: Attack on Paris
Rest In Power: The Trayvon Martin Story
Wild Wild Country
BEST EPISODIC SERIES AWARD
Anthony Bourdain Parts Unknown
Christiane Amanpour: Sex & Love Around the World
ESPN Films: Enhanced
Last Chance U
The Confession Tapes
The Trade
BEST SHORT FORM SERIES AWARD
Guardian Documentaries
Life Underground
MEL Films
The New York Times Op-Docs
VICE on HBO
BEST MUSIC DOCUMENTARY
A Modern Man
Bathtubs Over Broadway
MATANGI / MAYA / M.I.A.
Mr. SOUL!
Whitney
DAVID L. WOLPER STUDENT DOCUMENTARY AWARD
Abrázame
Circle
Forced
Palenque
Walker's
ABC NEWS VIDEOSOURCE AWARD
Jane Fonda in Five Acts
John McCain: For Whom the Bell Tolls
Love Means Zero
Mercury 13
Studio 54
PARE LORENTZ AWARD  The Silence of Others
Mención Especial:  The Distant Barking of Dogs
Creative Recognition Award Winners
BEST CINEMATOGRAPHY
Crime + Punishment – Cinematographer: Stephen Maing
Distant Constellation – Cinematographer: Shevaun Mizrahi
Free Solo – Cinematographers: Jimmy Chin, Clair Popkin and Mikey Schaefer
Taste of Cement – Cinematographer: Talal Khoury
The Distant Barking of Dogs – Cinematographer: Simon Lereng Wilmont
BEST EDITING
Distant Constellation – Editors: Shevaun Mizrahi and Shelly Grizim
Hale County This Morning, This Evening – Editor: RaMell Ross
Lots of Kids, a Monkey and a Castle – Editors: Raúl de Torres and Daniel Urdiales
Minding the Gap – Editors: Bing Liu and Joshua Altman
The Stranger – Editor: Rasmus Stensgaard Madsen
BEST WRITING
Did You Wonder Who Fired The Gun? – Writer: Travis Wilkerson
Of Fathers and Sons – Writer: Talal Derki
The Other Side of Everything – Writer: Mila Turajlic
People's Republic of Desire – Writer: Hao Wu
Wild Relatives – Writer: Jumana Manna
BEST MUSIC SCORE
Bathtubs Over Broadway – Composer: Anthony DiLorenzo
Bisbee '17 – Composer: Keegan DeWitt
The Distant Barking of Dogs – Composers: Uno Helmersson and Erik Enocksson
Hale County This Morning, This Evening – Composers: Scott Alario, Forest Kelley and Alex Somers
MATANGI / MAYA / M.I.A. – Composers: Dhani Harrison and Paul Hicks
Career Achievement Award Julia Reichert
Amicus Award Chicken & Egg Pictures
Emerging Documentary Award Bing Liu
Courage Under Fire Award Stephen Maing & NYPD12 Whistleblowers
Web:
IDA Ganadores