35th Annual American Society of Cinematographers Awards – Nominaciones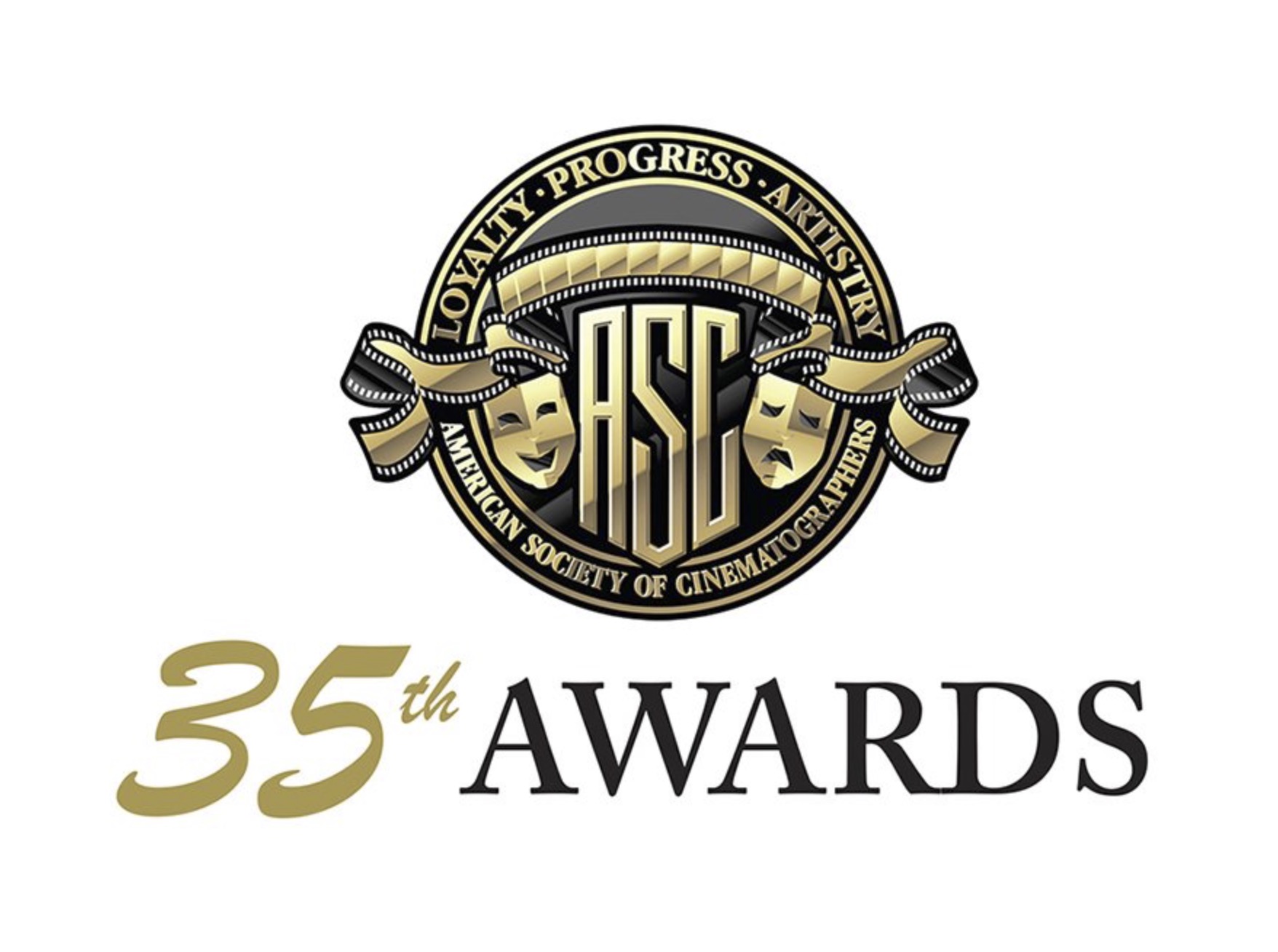 La American Society of Cinematographers (ASC) anunció las Nominaciones en todas las categorías (Cine, Televisión y Spotlight Award) el 10 de Marzo de 2021 y los Premios se entregarán el 18 de Abril en una ceremonia virtual, celebrando los 35th ASC Awards.
Las películas nominadas en la categoría de cine son:
• Erik Messerschmidt, ASC for Mank
• Phedon Papamichael, ASC, GSC for The Trial of the Chicago 7
• Joshua James Richards for Nomadland
• Newton Thomas Sigel, ASC for Cherry
• Dariusz Wolski, ASC for News of the World
Las películas nominadas en la categoría de documental son:
• Michael Dweck and Gregory Kershaw for The Truffle Hunters
• Victor Kossakovsky and Egil Håskjold Larsen for Gunda
• Gianfranco Rosi for Notturno
ASC Spotlight Award, que premia la fotografía en películas y documentales presentados en un festival, internacionalmente o en estreno limitado.
Katelin Arizmendi for Swallow
Aurélien Marra for Two of Us
Andrey Naidenov for Dear Comrades!
Las nominadas en la categorías de TV son:
Episodio de Serie (TV No Comercial) – 1 hora
• David Franco for Perry Mason, "Chapter 2"
• Ken Glassing for Lucifer, "It Never Ends Well for the Chicken"
• Adriano Goldman, ASC, ABC, BSC for The Crown, "Fairytale"
• David Greene, ASC, CSC for Impulse, "The Moroi"
• M. David Mullen, ASC for The Marvelous Mrs. Maisel, "It's Comedy or Cabbage"
• Fabian Wagner, ASC, BSC for The Crown, "Imbroglio"
Episodio de Serie (TV Comercial) – 1 hora
• Marshall Adams, ASC for Better Call Saul, "Bagman"
• Carlos Catalán for Killing Eve, "Meetings Have Biscuits"
• François Dagenais, CSC for Project Blue Book, "Area 51"
• Jon Joffin, ASC for Motherland: Fort Salem, "Up is Down"
• C. Kim Miles, ASC, CSC, MySC for Project Blue Book, "Operation Mainbrace"
Episodio de Serie – media hora
• Ava Berkofsky for Insecure, "Lowkey Lost"
• Greig Fraser, ASC, ACS for The Mandalorian, "Chapter 1: The Mandalorian"
• Baz Idoine for The Mandalorian, "Chapter 13: The Jedi"
• Matthew Jensen, ASC for The Mandalorian, "Chapter 15: The Believer"
• Jas Shelton for Homecoming, "Giant"
Película TV, Miniserie o Piloto
• Martin Ahlgren, ASC for The Plot Against America, "Part 6"
• Anette Haellmigk for The Great, "The Great"
• Pete Konczal for Fargo, "The Birthplace of Civilization"
• Steven Meizler for The Queen's Gambit, "End Game"
• Gregory Middleton, ASC, CSC for Watchmen, "This Extraordinary Being"
Los premios Honoríficos de este año son los siguientes:
Annual ASC Awards for Outstanding Achievement in Cinematography
Lifetime Achievement Award – TBA
Career Achievement in Television Award – TBA
International Awards – TBA
Presidents Award – TBA
John A. Bonner Award – TBA
El Board of Governors Award – Sofia Coppola
Michael Chapman & Allen Daviau Student Heritage Award
Michael Chapman Graduate Category – Ai Chung, A Young Tough
Allen Daviau Undergraduate Category – Elias Ginsberg, Milk Teeth
Haskell Wexler Student Documentary Award –Melanie Grams, Driven
Web: Nominaciones | Nominaciones