35th European Film Awards – Nominaciones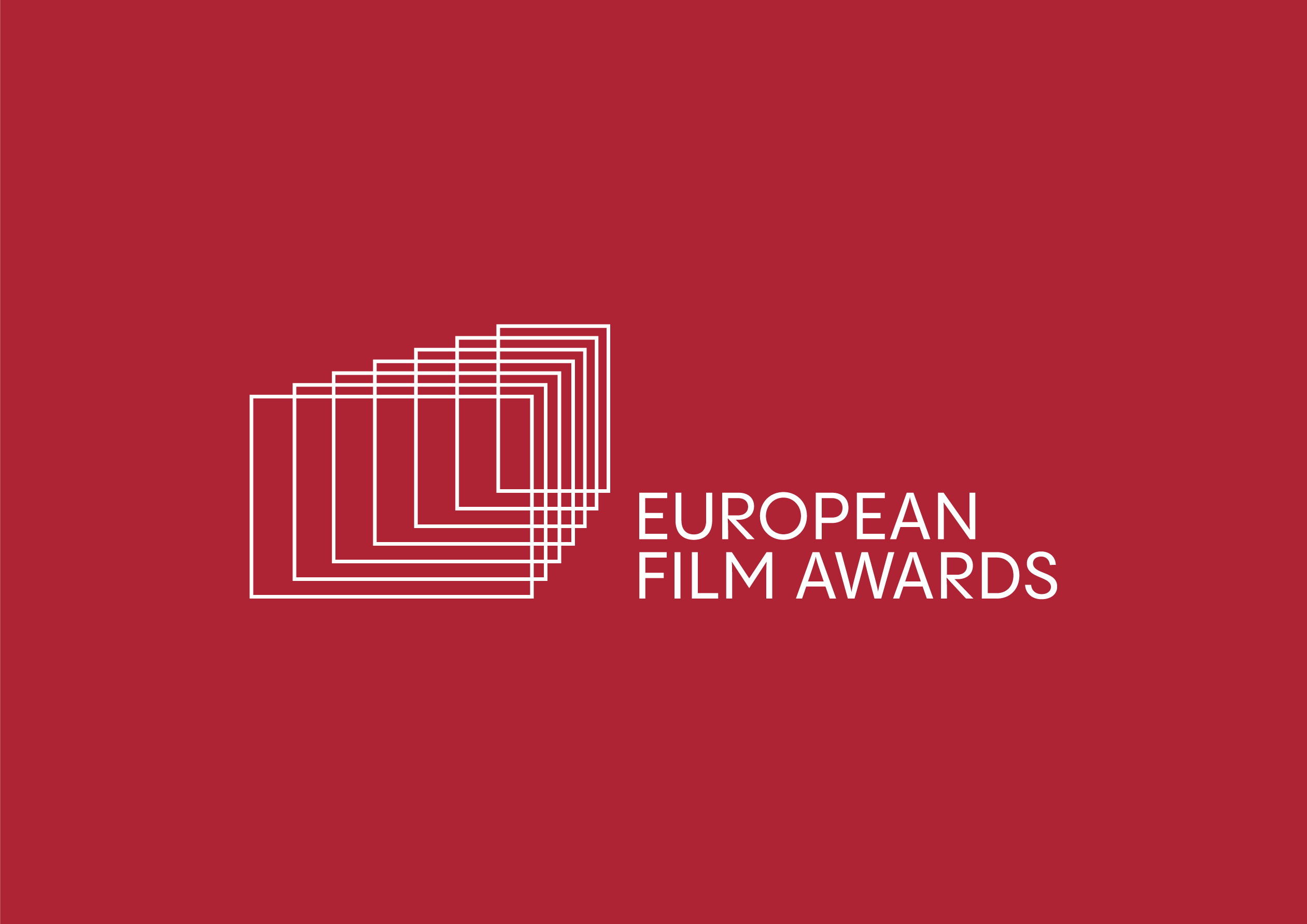 La EFA ha anunciado las películas nominadas este año a los EFA Awards y algunos ganadores.
A partir de ahora los más de 4,400 miembros de la EFA votarán los ganadores que se presentarán el próximo 10 de Diciembre en Reykjavík.
Se puede ver la lista completa de largometrajes y documentales seleccionados inicialmente para optar a la nominación este año.
Los Nominados son:
PELÍCULA EUROPEA
ALCARRÀS
CORSAGE
HOLY SPIDER
TRIANGLE OF SADNESS

COMEDIA EUROPEA
COP SECRET (LEYNILÖGGA) directed by Hannes Þór Halldórsson (Iceland)
THE GOOD BOSS (EL BUEN PATRÓN) directed by Fernando León de Aranoa (Spain)
THE DIVIDE (LA FRACTURE) directed by Catherine Corsini (France)
 
.
DIRECTOR EUROPEO
Lukas Dhont – CLOSE
Marie Kreutzer – CORSAGE
Jerzy Skolimowski – EO
Ali Abbasi – HOLY SPIDER
Alice Diop – SAINT OMER
Ruben Östlund – TRIANGLE OF SADNESS

GUIONISTA EUROPEO
Carla Simón & Arnau Vilaró – ALCARRÀS
Kenneth Branagh – BELFAST
Lukas Dhont & Angelo Tijssens – CLOSE
Ali Abbasi & Afshin Kamran Bahrami – HOLY SPIDER
Ruben Östlund – TRIANGLE OF SADNESS

.
ACTRIZ EUROPEA
Vicky Krieps – CORSAGE
Zar Amir Ebrahimi – HOLY SPIDER
Léa Seydoux – ONE FINE MORNING
Penélope Cruz – PARALLEL MOTHERS
Meltem Kaptan – RABIYE KURNAZ VS. GEORGE W. BUSH

ACTOR EUROPEO
Paul Mescal – AFTERSUN
Eden Dambrine – CLOSE
Elliott Crosset Hove – GODLAND
Pierfrancesco Favino – NOSTALGIA
Zlatko Burić – TRIANGLE OF SADNESS

.
DOCUMENTAL EUROPEO
A HOUSE MADE OF SPLINTERS
GIRL GANG
MARIUPOLIS 2
THE BALCONY MOVIE (FILM BALKONOWY)
THE MARCH ON ROME

PELÍCULA ANIMADA EUROPEA
LITTLE NICHOLAS – HAPPY AS CAN BE (LE PETIT NICOLAS – QU'EST-CE QU'ON ATTEND POUR ÊTRE HEUREUX?) directed by Amandine Fredon & Benjamin Massoubre (France, Luxembourg)
MY LOVE AFFAIR WITH MARRIAGE directed by Signe Baumane (Latvia, United States, Luxembourg)
MY NEIGHBORS' NEIGHBORS (LES VOISINS DE MES VOISINS SONT MES VOISINS) directed by Anne-Laure Daffis & Léo Marchand (France)
NO DOGS OR ITALIANS ALLOWED (INTERDIT AUX CHIENS ET AUX ITALIENS) directed by Alain Ughetto (France, Italy, Belgium, Switzerland, Portugal)
OINK (KNOR) directed by Mascha Halberstad (Netherlands, Belgium)

.
EFA JURY AWARDS 2022 – Pendientes de anunciar
PREMIO CARLO DI PALMA – CINEMATOGRAFO EUROPEO

EDITOR EUROPEO

.
DISEÑADOR DE PRODUCCIÓN EUROPEO 

DISEÑADOR DE VESTUARIO EUROPEO
.
COMPOSITOR EUROPEO

DISEÑADOR DE SONIDO EUROPEO
.
ARTISTA DE PELUQUERÍA Y MAQUILLAJE EUROPEO
SUPERVISOR DE EFECTOS VISUALES EUROPEO
.
EUROPEAN DISCOVERY – Prix FIPRESCI (Descubrimiento Europeo)
107 MOTHERS (CENZORKA) – Peter Kerekes (Slovakia/ Czech Republic/ Ukraine)
LOVE ACCORDING TO DALVA (DALVA) – Emmanuelle Nicot (Belgium/ France)
OTHER PEOPLE (INNI LUDZIE) – Aleksandra Terpińska (Poland/ France)
PAMFIR – Dmytro Sukholytkyy-Sobchuk (Ukraine/ France/ Poland/ Germany/ Chile)
SMALL BODY (PICCOLO CORPO) – Laura Samani (Italy/ Slovenia/ France)
SONNE – Kurdwin Ayub (Austria)
 
.
CORTO EUROPEO
GRANNY'S SEXUAL LIFE (BABIČINO SEKSUALNO ŽIVLJENJE) directed by Urška Djukič & Émilie Pigeard (Slovenia, France)
ICE MERCHANTS directed by João Gonzalez (Portugal, France, UK)
LOVE, DAD (MILÝ TATI) directed by Diana Cam Van Nguyen (Czech Republic, Slovakia)
TECHNO, MAMA directed by Saulius Baradinskas (Lithuania)
WILL MY PARENTS COME TO SEE ME directed by Mo Harawe (Austria, Germany, Somalia)

PREMIOS HONORIFICOS
EUROPEAN ACHIEVEMENT IN WORLD CINEMA – Elia Suleiman
LIFETIME ACHIEVEMENT AWARD – 
EUROPEAN CO-PRODUCTION AWARD – Prix EURIMAGES – 
EFA AWARD FOR INNOVATIVE STORYTELLING – EXTERIOR NIGHT, Marco Bellocchio
EUROPEAN UNIVERSITY FILM AWARD (EUFA)
ALCARRÀS directed by Carla Simón (Spain, Italy)
CLOSE directed by: Lukas Dhont (Belgium, France, Niederlands)
EO directed by Jerzy Skolimowski (Poland, Italy)
THE ECLIPSE Regie: Nataša Urban (Norway)
TRIANGLE OF SADNESS directed by Ruben Östlund (Sweden, Germany, France, United Kingdom)
LUX European Audience Film Award (entregado previamente)
Sebastian Meise (GREAT FREEDOM), 
Jonas Poher Rasmussen (FLEE)
Jasmila Žbanić (QUO VADIS, AIDA?)

Fuentes:
EFA
|
EFA Awards
|
Comunicados: Nominations for the European Film Awards | Selección Largometrajes y Documentales