35th Film Independent Spirit Awards – Nominaciones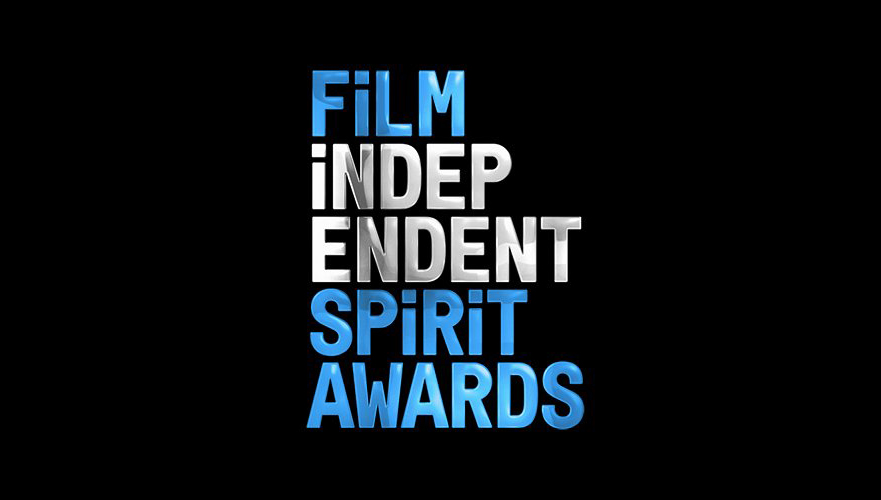 Se han anunciado las nominaciones a los Film Independent Spirit Awards. La ceremonia tendrá lugar el 8 de Febrero de 2020 en Los Angeles.
Los Spirit Awards honran a películas producidas con menos de 20 millones de dólares ($) y ayudan a promocionar las películas independientes a un público más amplio.
NOMINACIONES
Mejor Película
A HIDDEN LIFE
CLEMENCY
THE FAREWELL
MARRIAGE STORY
UNCUT GEMS
Mejor Director
Robert Eggers – The Lighthouse
Alma Har'el – Honey Boy
Julius Onah – Luce
Benny Safdie – Uncut Gems
Josh Safdie – Uncut Gems
Lorene Scafaria – Hustlers

.
Mejor Guión
MARRIAGE STORY
TO DUST
UNCUT GEMS
CLEMENCY
HIGH FLYING BIRD

John Cassavetes Award
BURNING CANE
COLEWELL
GIVE ME LIBERTY
PREMATURE
WILD NIGHTS WITH EMILY

.
Mejor Ópera Prima
BOOKSMART
THE CLIMB
DIANE
THE LAST BLACK MAN IN SAN FRANCISCO
THE MUSTANG

Mejor Primer Guión
SEE YOU YESTERDAY
DRIVEWAYS
BLOW THE MAN DOWN
GREENER GRASS
THE VAST OF NIGHT

.
Mejor Actor
Chris Galust – Give Me Liberty
Kelvin Harrison Jr. – Luce
Robert Pattinson – The Lighthouse
Adam Sandler – Uncut Gems
Matthias Schoenaerts – The Mustang
Mejor Actriz
Karen Allen – Colewell
Hong Chau – Driveways
Elisabeth Moss – Her Smell
Mary Kay Place – Diane
Renée Zellweger – Judy
Alfre Woodard – Clemency

.
Mejor Actor de reparto
Willem Dafoe – The Lighthouse
Noah Jupe – Honey Boy
Shia LaBeouf – Honey Boy
Jonathan Majors – The Last Black Man in San Francisco
Wendell Pierce – Burning Cane

Mejor Actriz de reparto
Jennifer Lopez – Hustlers
Taylor Russell – Waves
Zhao Shuzhen – The Farewell
Lauren "Lolo" Spencer – Give Me Liberty
Octavia Spencer – Luce

.
Mejor Fotografía
HUSTLERS
THE LIGHTHOUSE
HONEY BOY
THE THIRD WIFE
MIDSOMMER

Mejor Montaje
THE THIRD WIFE
UNCUT GEMS
SWORD OF TRUST
THE LIGHTHOUSE
GIVE ME LIBERTY

.
Mejor Película Internacional
INVISIBLE LIFE (Brasil)
LES MISÉRABLES (Francia)
PARASITE (Corea del Sur)
PORTRAIT OF A LADY ON FIRE (Francia)
RETABLO (Perú)
THE SOUVENIR (Reino Unido)

Mejor Documental
AMERICAN FACTORY
APOLLO 11
FOR SAMA
HONEYLAND
ISLAND OF THE HUNGRY GHOSTS

.
ROBERT ALTMAN AWARD
MARRIAGE STORY
Director: Noah Baumbach
Directores de Casting: Douglas Aibel, Francine Maisler
Reparto: Alan Alda, Laura Dern, Adam Driver, Julie Hagerty, Scarlett Johansson, Ray Liotta, Azhy Robertson, Merritt Wever
SPECIAL DISTINCTION AWARDS
FILMMAKER GRANTS (Becas/subvenciones para Cineastas)
SOMEONE TO WATCH AWARD
PREMATURE – Director: Rashaad Ernesto Green
THE LAST BLACK MAN IN SAN FRANCISCO – Director: Joe Talbot
THE THIRD WIFE – Director: Ash Mayfair
TRUER THAN FICTION AWARD
17 BLOCKS – Director: Davy Rothbart
AMÉRICA – Directors: Erick Stoll; Chase Whiteside
BLACK MOTHER – Director: Khalik Allah
JADDOLAND – Director: Nadia Shihab

.
PRODUCERS AWARD
Mollye Asher
Krista Parris
Ryan Zacarias
AMERICAN AIRLINES BONNIE AWARD
Marielle Heller
Kelly Reichardt
Lulu Wang
Notas:
Premio John Cassavetes: Mejor Película de bajo presupuesto (menos de quinientos mil dólares)
Premio Robert Altman: Mejor Director; Director de Reparto y Reparto
Someone to watch Award – Premio «Alguien a tener en cuenta»
Truer Than Fiction Award – Premio «Más real que la Ficción»
Piaget Producers Award – Premio al Mejor Productor

Web: Spirit Awards