67º Festival International de Cine de Cannes 2014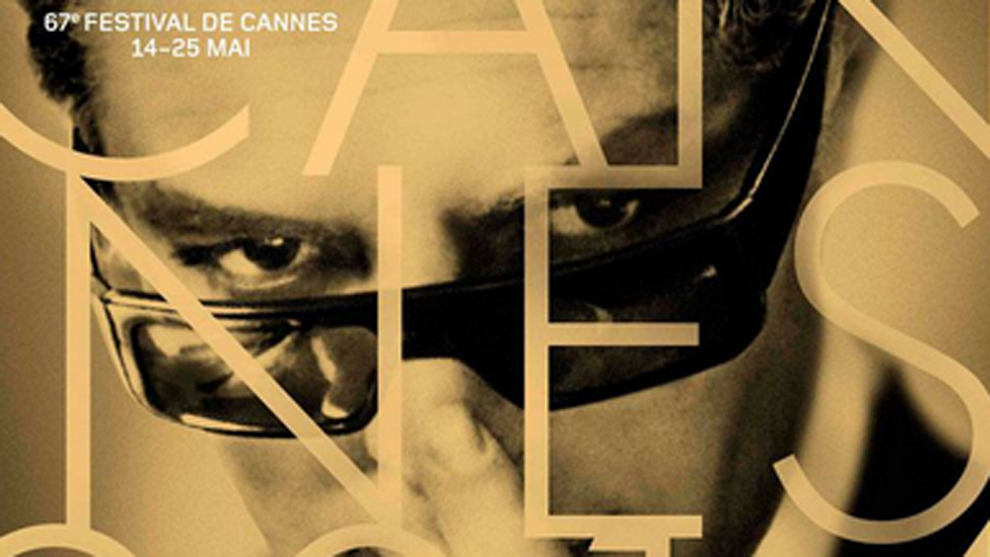 Se han anunciado en rueda de prensa, las películas que competirán en el festival en las sección oficial, además de películas que se presentarán en la sección Un Certain Regard, Fuera de competición y en Sesiones Especiales y de Medianoche.
Aunque el festival termina el 25 de mayo, el Palmarés Festival de Cannes 2014 se descubrirá el día 24 debido a las elecciones Europeas que tendrán lugar el día 25.
El actor francés Lambert Wilson será el maestro de ceremonias de la inauguración y la clausura del 67º Festival de Cannes. Los próximos días 14 y 24 de mayo, dará la bienvenida al Jurado presidido por Jane Campion sobre el escenario del Palais des Festivals y el Grand Théâtre Lumière respectivamente.
SECCIÓN OFICIAL EN COMPETICIÓN
*SELECCIÓN EN COMPETICIÓN (Director, Película, Duración)
Jurado – Presidido por Jane Campion (directora, guionista y productora Neozelandesa)
Formado por:  Carole BOUQUET (Actriz – Francia), Sofia COPPOLA (Directora, guionista, productora – Estados Unidos), Leila HATAMI (Actriz – Irán), JEON Do-yeon (Actriz – Corea del Sur), Willem DAFOE (Actor – Estados Unidos), Gael GARCÍA BERNAL (Actor, director, productor – México), JIA Zhangke (Director, guionista, productor – China) y Nicolas Winding REFN (Director, guionista, productor – Dinamarca)
Olivier DAHAN, GRACE DE MONACO, 1h43 (Película de inauguración del festival) *Fuera de Competición
Olivier ASSAYAS, SILS MARIA, 2h03
Bertrand BONELLO, SAINT LAURENT, 2h15
Nuri Bilge CEYLAN, KIS UYKUSU, 3h16
Jean-Pierre y Luc DARDENNE, DEUX JOURS, UNE NUIT, 1h35
Xavier DOLAN, MOMMY, 2h20
Atom EGOYAN, CAPTIVES, 1h53
Jean-Luc GODARD, ADIEU AU LANGAGE, 1h10
Michel HAZANAVICIUS, THE SEARCH, 2h40
Tommy Lee JONES, THE HOMESMAN, 2h02
Naomi KAWASE, FUTATSUME NO MADO (Still the water), 1h50
Mike LEIGH, MR. TURNER, 2h29
Ken LOACH, JIMMY'S HALL, 1h46
Bennett MILLER, FOXCATCHER, 2h10
Alice ROHRWACHER, LE MERAVIGLIE, 1h50
Abderrahmane SISSAKO, TIMBUKTU, 1h40
Damian SZIFRON, RELATOS SALVAJES (Wild Tales), 1h55
Andrey ZVYAGINTSEV, LEVIATHAN, 2h20
*SELECCIÓN UN CERTAIN REGARD
Se entregará el Prix Un Certain Regard y su palmarés el sábado 23 de mayo.
Jurado – Presidido por: Pablo Trapero (director, guionista y productor Argentino)
Formado por:  Peter Becker, President of The Criterion Collection (USA), Maria Bonnevie, actress (Norway / Sweden), Géraldine Pailhas, actress (France), Moussa Touré, director, scriptwriter, producer (Sénégal)
Lista (Director, Película, Duración)
Marie AMACHOUKELI, Claire BURGER, Samuel THEIS, PARTY GIRL, 1h35 (1ª película) (Película de Inauguración de la sección)
Lisandro ALONSO, SIN TITULO, 1h41
Mathieu AMALRIC, LA CHAMBRE BLEUE, 1h15
Asia ARGENTO, INCOMPRESA, 1h43
Kanu BEHL, TITLI, 2h04 (1ª película)
Ned BENSON, ELEANOR RIGBY, 1h59
Pascale FERRAN, BIRD PEOPLE, 2h07
Ryan GOSLING, LOST RIVER, 1h45 (1ª película)
Jessica HAUSNER, AMOUR FOU, 1h36
Rolf de HEER, CHARLIE'S COUNTRY, 1h48
Andrew HULME,  SNOW IN PARADISE, 1h28
July JUNG, DOHEE-YA (A Girl at my Door), 1h59 (1ª película)
Panos KOUTRAS, XENIA, 2h03
Philippe LACÔTE, RUN, 1h40 (1ª película)
Ruben ÖSTLUND, TURIST, 2h
Jaime ROSALES, HERMOSA JUVENTUD, 1h40
WANG Chao, FANTASIA, 1h25
Wim WENDERS, Juliano RIBEIRO SALGADO, THE SALT OF THE EARTH, 1h40
Keren YEDAYA, HARCHECK MI HEADRO (Away From His Absence), 1h35
Kornél MUNDRUCZÓ, FEHÉR ISTEN (White God), 1h59
CAMÉRA D'OR
La Caméra d'Or, creada en 1978, es otorgada a la mejor primera película presentada en la Selección Oficial (En Competición, Fuera de Competición y Un Certain Regard), en la Semana de la Crítica o en la Quincena de los Directores.
Jurado – Presidido por: Nicole Garcia (actriz, directora y guionista francesa)
Formado por:  Richard ANCONINA, actor, Gilles GAILLARD, technician, Sophie GRASSIN, journalist and critic, Héléna KLOTZ, director, Lisa NESSELSON, journalist, Philippe VAN LEEUW, director, Cinematographer
SECCIÓN FUERA DE COMPETICIÓN
Lista (Director, Película, Duración)
*SELECCIÓN FUERA DE COMPETICIÓN
Dean DEBLOIS, DRAGONS 2, 1h45
ZHANG Yimou, GUI LAI (Coming Home), 1h51
André TÉCHINÉ, L'HOMME QU'ON AIMAIT TROP, 1h56
*SESIONES DE MEDIANOCHE 
CHANG, PYO JEOK (The Target), 1h39
Kristian LEVRING, THE SALVATION, 1h30
David MICHOD, THE ROVER, 1h40
*SESIONES ESPECIALES
Aida BEGIC, Leonardo DI COSTANZO, Jean-Luc GODARD, Kamen KALEV, Isild LE BESCO, Sergei LOZNITSA, Vincenzo MARRA, Ursula MEIER, Vladimir PERISIC, Cristi PUIU, Marc RECHA, Angela SCHANELEC, Teresa VILLAVERDE, LES PONTS DE SARAJEVO (Bridges of Sarajevo), 1h50
Polsky GABE, RED ARMY, 1h25
Sergei LOZNITSA, MAIDAN, 2h
Mohammed OSSAMA, EAU ARGENTÉE, 1h50
Stéphanie VALLOATTO, CARICATURISTES – FANTASSINS DE LA DÉMOCRATIE (Cartoonists – Foot Soldiers Of Democracy), 1h46
Laurent BÉCUE-RENARD, OF MEN AND WAR (Des Hommes et de la guerre), 2h22
Adilkhan YERZHANOV, THE OWNERS, 1h33
Tony GATLIF, GÉRONIMO, 1h44
Pablo FENDRIK, EL ARDOR, 1h40
70TH ANNIVERSARY CELEBRATION OF LE MONDE NEWSPAPER:
Yves JEULAND, LES GENS DU MONDE, 25'
*CANNES CLASSICS
La selección Cannes Classic se anunciará la próxima semana. PARIS TEXAS de Wim Wenders, Palme D'or en 1984, será parte de las películas.
*Actualizado*
Invitada de honor: SOPHIA LOREN
Prix a la mejor interpretaciónfemenina en 1961 y presidenta del jurado en 1966, Sophia Loren es la invitada de honor de Cannes Classics. Asistirá a la proyección de LA VOCE UMANA (2014, 25mn), dirigida por Edoardo Ponti, que marca su regreso al cine. En el transcurso de la misma velada, se proyectará MATRIMONIO A LA ITALIANA (MATRIMONIO ALL'ITALIANA) de Vittorio De Sica (1964, 1h42) en una restauración realizada en 4K por L'Immagine Ritrovata. Restauración llevada a cabo en colaboración entre la Cineteca di Bologna para Surf Film y Technicolor Foundation para Cinema Heritage con la contribución de Memory Cinema en el laboratorio L'Immagine Ritrovata. Distribuidor francés Carlotta.
PER UN PUGNO DI DOLLARI,  Sergio Leone (1964, 1h40)
PARIS, TEXAS, Wim Wenders (1984, 2h25)
REGARDS SUR UNE REVOLUTION : COMMENT YUKONG DEPLAÇA LES MONTAGNES, Marceline Loridan et Joris Ivens (1976, 1h11)
CRUEL STORY OF YOUTH (SEISHUN ZANKOKU MONOGATARI), Nagisa Oshima (1960, 1h37)
WOODEN CROSSES (LES CROIX DE BOIS), Raymond Bernard (1931, 1h55)
OVERLORD, Stuart Cooper (1975, 1h24)
ANGST (LA PEUR), Roberto Rossellini (1954, 1h23)
BLIND CHANCE (PRZYPADEK), Krzysztof Kie?lowski (1981, 1h57)
THE LAST METRO (LE DERNIER METRO), François Truffaut (1980, 2h21)
DRAGON INN, King Hu (1967, 1h51)
DAYBREAK (LE JOUR SE LEVE), Marcel Carné (1939, 1h31)
COLOR OF THE POMEGRANATE (SAYAT NOVA), Sergei Parajanov (1968, 1h17)
LÉOLO, Jean-Claude Lauzon (1992, 1h47)
GRACIOUS LIVING (LA VIE DE CHATEAU), Jean-Paul Rappeneau (1965, 1h30)
JAMAICA INN (LA TAVERNE DE LA JAMAÏQUE), Alfred Hitchcock (1939, 1h40)
LES VIOLONS DU BAL, Michel Drach (1974, 1h44)
BLUE MOUNTAINS (LES MONTAGNES BLEUES), Eldar Shengelaia (1983, 1h31)
LOST HORIZON (HORIZONS PERDUS), Frank Capra (1937, 2h12)
THE BITCH (LA CHIENNE), Jean Renoir (1931, 1h35)
TOKYO ORINPIKKU (TOKYO OLYMPIAD), Kon Ichikawa (1965, 2h50)
Y dos documentales sobre cine:
LIFE ITSELF, Steve James (2014, 1h58)
THE GO-GO BOYS: THE INSIDE STORY OF CANNON FILMS, Hilla Medalia (2014, 1h30)
Y para terminar, la cinta restuarada:
8½, Federico Fellini (1963, 2h13)
*OTRAS SECCIONES*

SECCIÓN CORTOMETRAJES Y CINÉFONDATION

Jurado
Presidido por: Abbas Kiarostami (
director y guionista iraní
)
Formado por: Noémie Lvovsky (directora, guionista y actriz francesa), Daniela Thomas (directora y artista plástica brasileña), Mahamat-Saleh Haroun (director originario del Chad, se refugió en Francia), Joachim Trier (director noruego).
*SELECCIÓN CORTOMETRAJES
Este año, el comité de selección ha recibido 3.450 cortometrajes procedentes de 128 países de producción diferentes.
Nueve películas competirán en 2014 por la Palme d'or del cortometraje, que será entregada por Abbas Kiarostami, presidente del jurado, durante la ceremonia del palmarés del 67º Festival de Cannes, que se celebrará el próximo 24 de mayo.
Por primera vez, una película de Azerbaiyán y una de Georgia participan en la competición de los cortometrajes.
Lista
(Director, Película, Duración, País)

Ran HUANG,
THE ADMINISTRATION OF GLORY,
15' China
Dea KULUMBEGASHVILI,
UKHILAVI SIVRTSEEBI (Invisible Spaces),
10' Georgia
Sato MASAHIKO, Ohara TAKAYOSHI, Seki YUTARO, Toyota MASAYUKI, Hirase KENTARO,
HAPPO-EN,
13' Japón
Simón MESA SOTO,
LEIDI,
15′ Colombia-Reino Unido
Sergey PIKALOV,
SONUNCU (The Last One),
15' Azerbaiyán
Petra SZ?CS,
A KIVEGZES (The Execution),
14' Hungría Rumanía
Clément TREHIN-LALANNE, 
AÏSSA, 
8' Francia
Laura WANDEL,
LES CORPS ÉTRANGERS,
15' Bélgica
Hallvar WITZØ, 
JA VI ELSKER (Yes we Love),
 15' Noruega
* La película italiana A PASSO D'UOMO de Giovanni ALOI ha sido eliminada de la competición de los cortometrajes debido a que existen pruebas de que ha incumplido las normas de la selección.
*SECCIÓN CINÉFONDATION
La selección de la Cinéfondation ha escogido dieciséis películas (catorce de ficción y dos de animación) entre las 1.631 que han presentado este año las escuelas de cine de todo el mundo.
El ámbito de investigación se extiende todavía más este año, con un 38% de escuelas que participan en la selección por primera vez así como con la presencia de un país que nunca antes había estado representado, Egipto. Por otro lado, más de la mitad de las películas de la presente edición, 9 de 16, han sido dirigidas por mujeres.

Los tres premios de la Cinéfondation se entregarán durante una ceremonia que precederá a la proyección de las películas premiadas y que se celebrará el jueves 22 de mayo en la sala Buñuel.
Lista
(Director, Película, Duración, Escuela, País,)

Max CHAN,
OUR BLOOD,
25' Hampshire College, Estados Unidos
Pierre CLENET, Alejandro DIAZ, Romain MAZEVET, Stéphane PACCOLAT,
HOME SWEET HOME,
10' Supinfocom Arles, Francia
Omar EL ZOHAIRY,
THE AFTERMATH OF THE INAUGURATION OF THE PUBLIC TOILET AT KILOMETER 375,
18' High Cinema Institute, Academy of Arts, Egipto
Reinaldo Marcus GREEN,
STONE CARS,
14' NYU Tisch School of the Arts, Estados Unidos
HAN Fengyu,
LAST TRIP HOME,
25' Ngee Ann Polytechnic, Singapur
Meryll HARDT,
UNE VIE RADIEUSE (A Radiant Life),
17' Le Fresnoy, Francia
Chie HAYAKAWA,
NIAGARA,
27' ENBU Seminar, Japón
Atsuko HIRAYANAGI, 
OH LUCY!, 
21' NYU Tisch School of the Arts Asia, Singapur
Inbar HORESH,
THE VISIT,
27' Minshar for Art, School and Center, Israel
Stefan IVAN?I?,
LETO BEZ MESECA (Moonless Summer),
31′ Faculty of Dramatic Arts, Serbia
Daisy JACOBS,
THE BIGGER PICTURE,
7′ National Film and Television School, Reino Unido
György Mór KÁRPÁTI,
PROVINCIA,
21′ University of Theatre and Film Arts, Hungría
KWON Hyun-ju,
SOOM (Breath),
33′ Chung-Ang University, Corea del Sur
Léa MYSIUS,
LES OISEAUX-TONNERRE (Thunderbirds),
22′ La Fémis, Francia
Fulvio RISULEO,
LIEVITO MADRE (Sourdough),
17′ Centro Sperimentale di Cinematografia, Italia
Annie SILVERSTEIN,
SKUNK,
 16′ The University of Texas at Austin, Estados Unidos
Con motivo de su décima edición, L'Atelier de la Cinéfondation invita este año al Festival de Cannes a 15 directores que han presentado proyectos particularmente prometedores. Acompañados por sus productores, tendrán la oportunidad de conocer a socios potenciales, indispensables para la finalización de su proyecto y la posterior realización de la película. L'Atelier abre a los participantes las puertas de coproducciones internacionales, lo cual permite acelerar la etapa de finalización de la película.L'Atelier de la Cinéfondation, creado en 2005 con el fin de fomentar el cine creativo y favorecer el surgimiento de una nueva generación de cineastas en todo el mundo, ha seguido a lo largo de estos nueve años la evolución de 141 proyectos, de los cuales 85 han sido proyectados y 44 están actualmente en fase de producción. Para la décima edición de L'Atelier, se han seleccionado 15 proyectos de 14 países, de directores principiantes y confirmados.
Lista (Película, Director, País)
Invisible, Pablo Giorgelli, Argentina
Territoria Nora, Martirosyan, Armenia
Tabija, Igor Drlja?a, Bosnia
Ville-Marie, Guy Édoin, Canada
In the Shade of the Trees, Matías Rojas Valencia, Chile
Ce sentiment de l'été, Mikhaël Hers, France
Aliyushka, Adilkhan Yerzhanov, Kazakhstan
The Darkness, Daniel Castro Zimbrón, Mexico
White Sun, Deepak Rauniyar, Nepal
To All Naked Men, Bassam Chekhes, Netherlands-Syria
Oil on Water, Newton I. Aduaka, Nigeria
Dogs, Bogdan Miric?, Romania
A Yellow Bird, K. Rajagopal, Singapore
Ruta salvatge, Marc Recha, Spain
Saudade, Antonio Méndez Esparza, Spain
**********
Fuente: Festival Cannes | @FdC_officiel
Información: Presidente Jurado Cinéfondation y Cortos |  Presidenta del Jurado | L'Atelier | Película de Apertura | Maestro de Ceremonias | Sección Cortometrajes y Cinéfondation | Presidente Jurado sección 'Un Certain Regard' | Conferencia de Prensa 2014 |  Dossier de Prensa | Press Kit | Fecha Palmarés | Película Apertura 'Un Certain Regard' | El Cartel | Presidenta Jurado Caméra d'Or | Jurado de 67º Festival de Cannes | Complementos de Selección | Cannes Classics 2014 | Jurado 'Un Certain Regard' | Jurado Caméra d'Or |