Canción sin nombre [2019]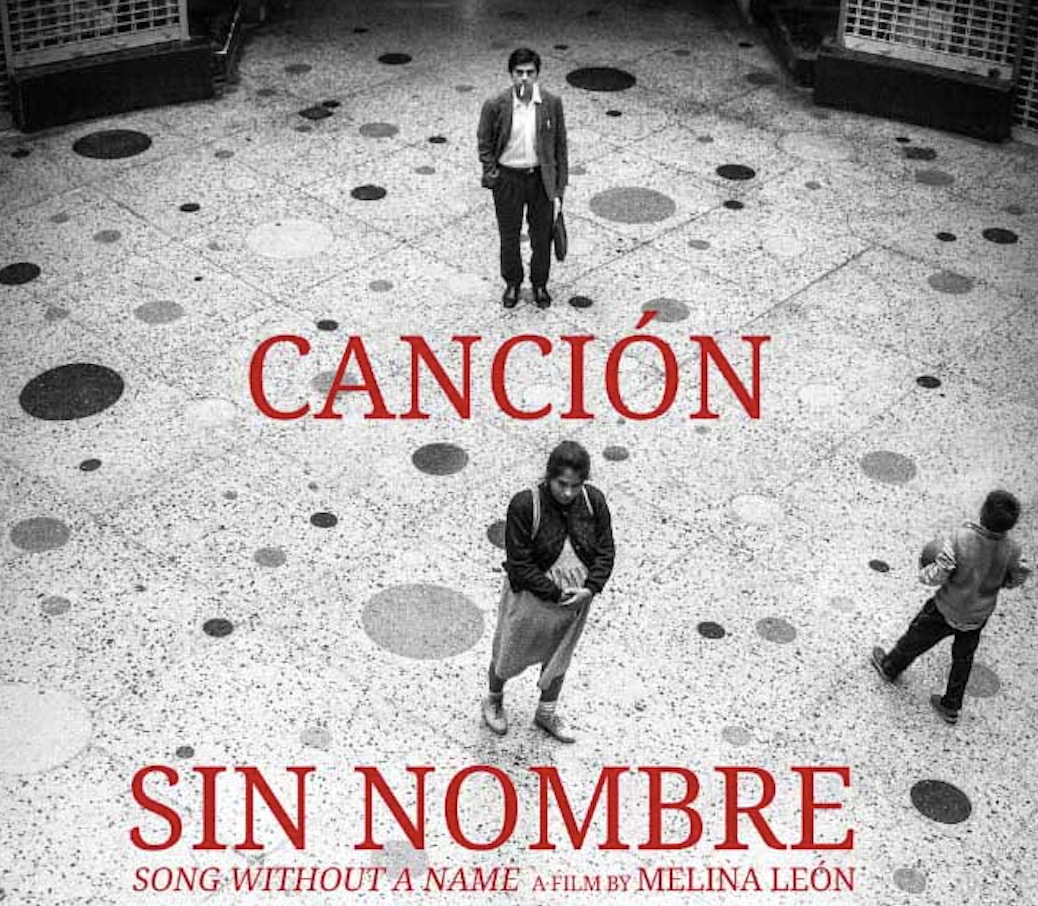 De qué trata: Inspirada en hechos reales, Canción sin nombre es la historia de Georgina Condori, una mujer andina cuya bebé recién nacida desaparece misteriosamente. En medio del caos político de la época, Pedro Campos, un joven periodista limeño toma a su cargo la investigación y emprende junto a ella la desesperada búsqueda. Ambientada en los años ochenta, la cinta tiene lugar en plena crisis económica y auge de Sendero Luminoso, el Partido Comunista del Perú.
Puntuación: 8/10
Canción sin nombre, primera película de la peruana Melina León, fue la película seleccionada por Perú el año pasado para los premios Oscar, y aunque no pasó el corte de la «temida» shortlist, esto no le quita ningún mérito, una larga trayectoria de festivales y premios, incluida la Quincena de Realizadores del festival de Cannes, así lo avalan.
Ahora está entre las seleccionadas para optar a nominación en los premios Goya en la categoría de Mejor Película Iberoamericana.
Inspirada en sucesos ocurridos en Perú a finales de los ochenta, esta película me ha parecido visualmente bellísima, no tengo otra manera de describirla. Nos narra una historia desgarradora, y ante una premisa sencilla, encontramos una interpretación llena de luz de la actriz protagonista, a pesar de contar una historía tan oscura, a la que nos acercamos íntimamente gracias a su sencillez.
El uso del blanco y negro y una imagen casi cuadrada, es en mi opinión, lo que consigue esencialmente que la película sea tan bella, no hay colores, ni amplios escenarios. No hay nada que nos pueda distraer de lo que esta ocurriendo en la pantalla, solo podemos centrarnos en lo que nos nos cuentan los actores.
Canción sin nombre, es una oportunidad de apreciar cómo se puede hacer cine de una manera sencilla, y que se pueden transmitir la tristeza y el dolor, sin necesidad de ser efectista.
Info
Reparto Principal
Review in English
Vista en...
Título Original Canción sin nombre
Año 2019
País Perú
Director Melina León
Guión Melina León, Michael J. White
Música Pauchi Sasaki
Fotografía Inti Briones
Fecha de estreno 15/01/2021 (Netflix)
Fecha de estreno España 02/10/2020 (limitado)

Pamela Mendoza … Georgina
Tommy Párraga … Pedro
Lucio Rojas … Leo
Ruth Armas … Marta
Maykol Hernández … Isa

Song without a name, Peruvian Melina León's first film, was the feature selected by Peru last year for the Oscars, and although it didn't make it to the «dreaded» shortlist cut, it does not take away any merit, a long list of festivals and awards, including the Directors' Fortnight at Cannes festival, endorse this.
Now it is among those selected to be nominated for the Goya Awards in the Best Ibero-American Film category.
Inspired by events that occurred in Peru at the late 80's, this film is simply visually beautiful, I have no other way to describe it. It tells us a heartbreaking story, behind a simple premise, we find a light-filled performance by the leading actress, despite telling such a dark story, we get intimately close to her thanks to its simplicity.
The use of black and white and an almost square image is, what makes the film so beautiful, there are no colors, no wide scenes. There's nothing that can distract us from what is happening on the screen, we can only focus on what the actors tell us.
Song without a name, it is an opportunity to appreciate how you can make a movie in a simple way, and that sadness and pain can be transmitted, without sensationalism.
Vista en Filmin

Más info: IMDb