Cuidando al sol [2021]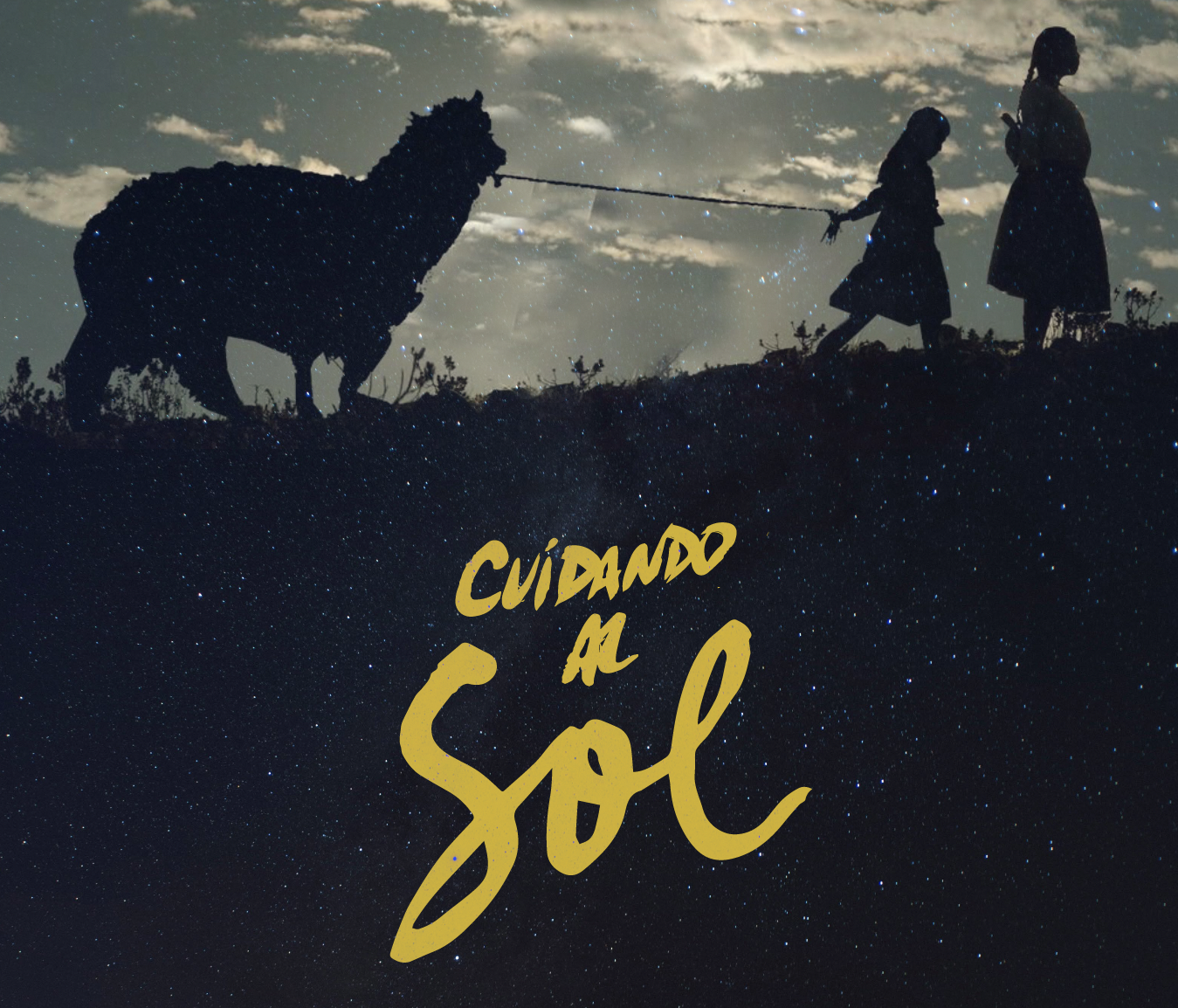 De qué trata: Lucía es una niña de 10 años que vive junto a su madre, su hermana pequeña y su alpaca en la Isla del Sol, en medio del lago Titicaca, Bolivia. Lucía ve partir a su padre lago adentro y desde ese momento afronta en su día a día una nueva realidad teñida por la constante espera de su retorno.
Puntuación: 9/10
Cuidando al Sol, ópera prima de la boliviana Catalina Razzini, es un coming of age, en mi opinión, no al uso, pero con muy buen resultado, que nos lleva de vuelta a la infancia. La dirección dada a los actores, en especial a la protagonista, consigue una interpretación llena de verdad.
Nos cuenta algo sencillo, una niña ve marchar a su padre, sin llegar a comprender del todo su partida, añora su regreso, lo desea con tanta fuerza, que cuando esté finalmente regresa, con toda la experiencia de vida en los meses transcurridos, ella ya está más allá de su propio deseo y no ve en su padre al hombre que tanto deseaba ver volver.
Esa experiencia se muestra con delicadeza, de manera muy cercana, ya que no abandonamos a Lucía ni un minuto en la película.Compartimos con mucho realismo todo desde su punto de vista Lucía: la monotonía de la vida en la pequeña isla, la relación con su hermana pequeña, llena de ternura y a la vez de esa rivalidad entre hermanas, la tensa relación con su madre, que la obliga a crecer e intenta que sea consciente de la situación familiar, los momentos que comparte con Sebastián, un niño de su edad, con el que entabla amistad y en quién encuentra un complice al que contar sus inquietudes y fantasías, y los turistas que llegan a la isla, a los que intenta sacar unas monedas a cambio de fotos de ella y su hermana con su llama.
La fotografía y montaje de la película es lo que más destacaría de la película, nos hace apreciar la belleza de la Isla del Sol, en la que parece que el tiempo de detuvo, se convierte ante nuestros ojos en un personaje más, callado, pero presente en cada uno de los preciosos planos.
Cuidando al sol es, sin duda, un pequeño regalo, que merece la pena apreciar, creo que no decepcionará. Merece la pena, dejarse llevar y desconectar de la alocada vida que llevamos y de los tiempos pandémicos que estamos pasando, y volver la mirada a las cosas pequeñas y sencillas.
Info
Reparto Principal
Review in English
Vista en...
Más información
Cine y educación
Título Original Cuidando al sol
Año 2021
País Bolivia
Director Catalina Razzini
Guión Catalina Razzini
Música Andrés Razzini, Guadalupe Álvarez Luchía
Fotografía Santiago Racaj
Fecha de estreno –
Fecha de estreno España 12/11/2021

María Belén Callisaya Ramos ….. Lucía
Katerine Choque Huanca ………. Maribel
Erik Méndez Mendoza …………. Sebastián
Luis Aduviri ……………….. Padre, Pedro
Karina Paco ………………… Madre, Justina
Bolivian Catalina Razzini's debut feature, is a coming of age, not the usual one, in my opinion, but with very good results, which takes us back to childhood. The direction given to the actors, especially the protagonist, turns into a performance full of truth.
The movie tells us something simple, a girl sees her father go, and without fully understanding his departure, she longs for his return, she wishes it so strongly that when he finally returns, with all her experience of life during the months he was away, she is already beyond her own desire and she does not see in her father the man she wanted with passion to come back.
That experience is shown delicately, in a very close way, we don't leave Lucia's side for a minute in the film. We shared with great realism everything from her point of view: the monotony of life on the small island, the relationship with her little sister, full of tenderness and at the same time rivalry between sisters, the tense relationship with her mother, which forces her to grow up and tries to make her aware of the family situation, the moments she shares with Sebastián, a child her age , with whom she befriends and in whom she finds an accomplice to who talk about her concerns and fantasies, and the tourists that visit the island, from whom she tries to get some coins in exchange of photos of herself and her sister with their llama.
The cinematography and editing of the film is what I think stand out the most, it makes us appreciate the beauty of Isla del Sol, where it looks like time has stopped, it becomes before our eyes in one more character, a quiet one, but present in each of the precious scenes.
Cuidando el sol is, without a doubt, a small gift, which is worth appreciating, I think it will not disappoint. It is worth it to let go and disconnect from the crazy life we ​​live and the pandemic times that we are going through, and look back at the small and simple things.

Vista en Vimeo – Screener digital para prensa

CUIDANDO AL SOL
es una coproducción de Pucara Films y Creta Producciones.
Cuenta con la producción asociada de Autentika Films, la financiación del Programa Ibermedia, Brot für die Welt, adecine (Agencia del Desarrollo y Audiovisual Boliviano), el MPD (Ministerio de Planificación del Desarrollo de Bolivia) y con la participación de RTVE.
Distribuye Phoenix Entertainment

Aprovechando el contexto social y geográfico que ofrece la película, el equipo Podcast y Mente Estudio han producido el podcast educativo Al otro lado, con Molo Cebrián (productor y presentador de Entiende tu mente, uno de los podcast de psicología más escuchados en habla hispana) al frente del proyecto. En Al otro lado, cuatro niñas de España y Bolivia de entre 8 y 12 años mantienen una animada charla donde ponen de manifiesto las diferencias y similitudes de España y Bolivia desde la mirada limpia de la infancia.
El 1 de noviembre, se estrenó en en RNE Solo en Podcast, la plataforma de audio digital de RNE, este podcast transmedia de la película Cuidando al sol Protagonizado por niñas de Bolivia y España, se basa en una charla improvisada en la que ellas deciden de qué hablar.
Paralelamente a la producción del podcast se ha desarrollado una guía educativa de la película y una propuesta didáctica para su uso en aulas de primaria y secundaria de ambos países.
Este desarrollo transmedia de la cinta ha sido posible gracias a la participación y financiación del Grupo de Investigación NarTrans2 de la Universidad de Granada.
Navega la guía didáctica de este este proyecto transmedia.
Más info: IMDb