EDA Awards 2015 – Ganadores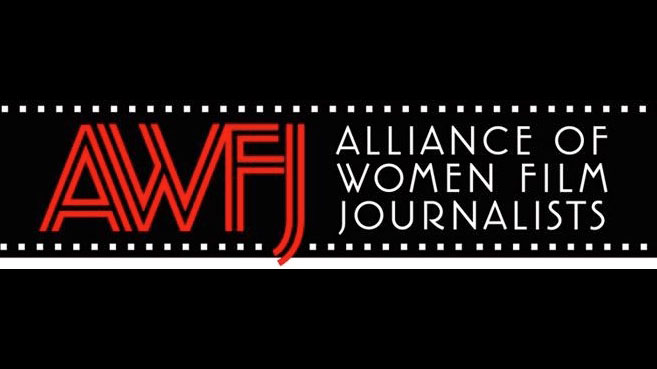 Las componentes de la Alliance of Women Film Journalists anunciaron sus nominaciones a los 2015 EDA Awards el 27 de diciembre,  los ganadores se anunciaron el 12 de Enero de 2016.
Lista por categoría y ordén alfabético:
AWFJ BEST OF AWARDS
Presentados a mujeres y/o hombres
Mejor Película:
Carol
Mad Max: Fury Road
The Martian
Room
Spotlight
Mejor Director:
Lenny Abramson – Room
Todd Haynes – Carol
Alejandro Gonzales Inarritu – The Revenant
Tom McCarthy – Spotlight
George Miller – Mad Max Fury Road
Ridley Scott – The Martian
Mejor Guión Original:
Ex Machina – Alex Garland
Inside Out – Pete Docter, Ronnie Del Carmen, Meg LeFauve, Josh Cooley
Spotlight – Josh Singer, Tom McCarthy
Mejor Guión Adaptado:
The Big Short – Charles Randolph, Adam McKay
Carol – Phyllis Nagy
The Martian – Drew Goddard
Room – Emma Donoghue
Mejor Documental:
Amy – Asif Kapadia
Best of Enemies – Robert Gordon, Morgan Neville
Going Clear: Scientology and The Prison of Belief – Alex Gibney
The Hunting Ground – Kirby Dick
What Happened, Ms. Simone? – Liz Garbus
Mejor Película Animada:
Anomalisa
Inside Out
Shaun The Sheep
Mejor Actriz:
Cate Blanchett – Carol
Brie Larson – Room
Charlotte Rampling – 45 Years
Mejor Actriz de Reparto:
Rooney Mara – Carol
Kristen Stewart – Clouds of Sils Maria
Alicia Vikander – Ex Machina
Kate Winslett – Steve Jobs
Mejor Actor:
Matt Damon – The Martian
Leonardo Di Caprio – The Revenant
Michael Fassbender – Steve Jobs
Eddie Redmayne – The Danish Girl
Mejor Actor de Reparto:
Paul Dano – Love & Mercy
Mark Rylance – Bridge of Spies
Michael Shannon – 99 Homes
Sylvester Stallone – Creed
Mejor Reparto:
The Big Short
Spotlight
Straight Outta Compton
Mejor Montaje:
The Big Short
Mad Max: Fury Road – Margaret Sixel
Spotlight – Tom McArdle
Mejor Fotografía:
Carol – Edward Lachman
Mad Max: Fury Road – John Seale
The Revenant – Emmanuel Lubezki
Mejor Música o Banda Sonora:
Carol – Carter Burwell
The Hateful Eight – Ennio Morricone
Mad Max: Fury Road – Junkie XL
Youth – David Lang
Mejor Película de Habla No Inglesa:
Mustang – Deniz Gamze Eguven
Phoenix – Christian Petzold
Son of Saul – Lazlo Nemes
EDA FEMALE FOCUS AWARDS
Estos premios solo premian a mujeres
Mejor Directora:
Isabel Coixet – Learning to Drive
Maya Forbes – Infinitely Polar Bear
Sarah Gavron – Suffragette
Marielle Heller – Diary of a Teenage Girl
Celine Sciamma – Girlhood
Mejor Guionista Mujer:
Emma Donoghue – Room
Marielle Heller – Diary of a Teenage Girl
Phyllis Nagy – Carol
Amy Schumer – Trainwreck
Mejor Estrella de Acción Femenina:
Emily Blunt – Sicario
Jennifer Lawrence – The Hunger Games Mocking Jay 2
Daisy Ridley – Star Wars: The Force Awakens
Charleze Theron – Mad Max: Fury Road
Mejor Interpretación Novel:
Brie Larson – Room
Bel Powley – Diary of a Teenage Girl
Daily Ridley – Star Wars: The Force Awakens
Alica Vikander – Ex Machina, Testament of Youth, The Danish Girl
Female Icon Award (una mujer cuyo trabajo en el cine y/o en la vida marcan una diferencia)
Chantal Ackerman – In Memoriam For being a great filmmaker and sinpiration.
Maria Geise – Activist filmmaker who is spearheading the movement for parity for women directors.
Donna Langley – Chair(wo)man, Universal Pictures, who has brought the studio to unprecedented profits.
Jennifer Lawrence – For breaking the silence about discriminatory practices and unequal pay for actresses.
Charlotte Rampling – Because she's Charlotte Rampling and is iconic.
EDA SPECIAL MENTION AWARDS
Mejor descripción de la desnudez, Sexualidad o Seducción:
Anomalisa
Carol
Diary of a Teenage Girl
Mujer Desafiando el paso de los años y los años:
Helen Mirren
Charlotte Rampling
Lily Tomlin
Diferencia de Edad más atroz entre el protagonista y la persona amada:
Danny Collins – Al Pacino and Katarina Cas
Freeheld – Julianne Moore and Ellen Page
Irrational Man – Joaquin Phoenix and Emma Stone
Spectre – Daniel Craig and Lea Seydoux
Actriz con mayor necesidad de conseguir un nuevo agente:
Bryce Dallas Howard – Jurassic World
Dakota Johnson – 50 Shades of Gray
Emma Stone – Aloha
Película que querías que te gustase pero no lo hizo:
Aloha
The Danish Girl
The Hateful Eight
Sisters
Web: AWFJ EDA