Into the Forest [2015]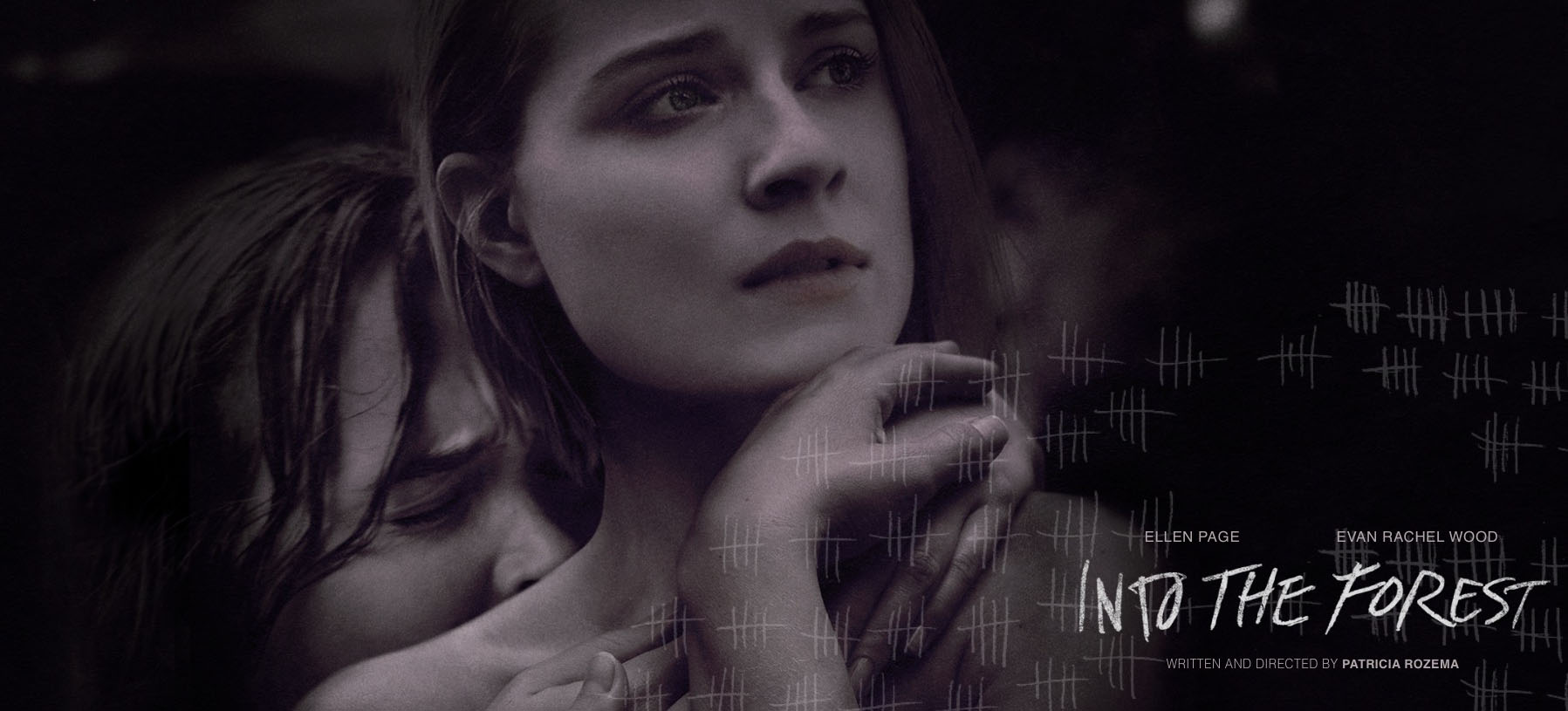 De qué trata: Situándonos en un futuro próximo, este fascinante y lleno de suspense drama apocalíptico sigue a dos hermanas, Nell (Ellen Page) y Eva (Evan Rachel Wood) que viven en el Noroeste del Pacífico con su amable padre, Robert. Nell está centrada en sus estudios y Eva está entrenando para ser bailarina, pero un día sus tranquilas vidas se ven perturbadas por lo parece ser un apagón en todo el continente.
Mientras que en un primer momento el vínculo familiar se hace fuerte y tratan de sacar el máximo provecho de sus difíciles circunstancias, a medida que pasa el tiempo, los problemas se vuelven más serios. A raíz de un enfrentamiento impactante y violento que Robert tiene con un amenazador individuo, las hermanas deben trabajar juntas con el fin de sobrevivir en su nuevo mundo cada vez más traicionero.
Puntuación: 7/10
Lo mejor que nos ofrece Into de Forest es las interpretaciones de Elliot Page y Evan Rachel Wood, que lo dan todo para llevar a cabo la historia que se nos cuenta.
Es la adaptación de una novela que imagino que probablemente narrada en primera persona por alguna de las protagonistas (no me he detenido a investigarlo) con lo cual mucho se nos cuenta por medio de la observación, y creo que esto está muy logrado a nivel de montaje y fotografía.
Pero dado el planteamiento, que inicialmente nos coloca en una posición muy interesante, pienso que podría haberse desarrollado una historia mucho más rica y dinámica, llega un punto en el que se queda un poco estancada en la trama, sufriendo de eventuales trompicones con fines dramáticos, rodeados de una pausada monotonía.
Pero esa es la clave, es pausada, que no lenta, algo no necesariamente malo, al fin de al cabo la película nos cuenta la vida de estas dos hermanas, que viven en un futuro, que asumo, no muy lejano, que tras un apagón deben aprender a vivir sin la tecnología y comodidades a las que están acostumbradas.
Después de las idas y venidas queda con un final muy abierto, y en mi opinión, a pesar de que su intención es la contraria, muy poco esperanzador.
En conclusión, como he dicho, lo mejor son ellas, que están maravillosamente grandes en su mano a mano interpretativo, muy por encima de un guión que peca, por momentos, de efectista.
Info
Reparto Principal
Review in English
Vista en...
Título Original Into the Forest
Año 2015
País Estados Unidos
Director Patricia Rozema
Guión Patricia Rozema
(Basado en la Novela «Into the Forest» de Jean Hegland)
Música Max Richter
Fotografía Daniel Grant
Fecha de estreno EEUU 21/07/16
Fecha de estreno España 18/10/15 (Festival Internacional de Cinema Fantàstic de Catalunya)

Elliot Page … Nell
Evan Rachel Wood … Eva
Max Minghella … Eli
Callum Rennie … Dad (as Callum Keith Rennie)

The best part about «Into the Forest» are the performances by Elliot Page and Evan Rachel Wood, who delivered everything they have to carry out the story we are told.
It is the adaptation of a novel which I guess it is probably narrated in first person by one of the main characters (I haven't investigated it) so a lot is told using observation, and I think this part is very accomplished in an editing and cinematography level.
But given the approach, which initially puts us in a very interesting position, I think it could have developed a much richer and dynamic history. It comes to a point where it falls stagnant in the plot, suffers from fits and starts with dramatic intention, and those are surrounded by a contained monotony.
But that's the key, is contained, not slow, something not necessarily bad, in the end the film tells the life of these two sisters, who live in a assumed near future, who after a power outage must learn to live without the technology and comforts they are accustomed.
Eventually, after the comings and goings, it take us to and very open ending, in my oponión, even though its intention is the opposite, with very little hope in the horizon.
In conclusion, as I said, the best part are the two women who are wonderfully amazing in this two-hander, much bigger than the script that, at times, shallow and gimmicky.
Más info: Página Oficial | IMDb