La 4ª Edición de los Premios Oscar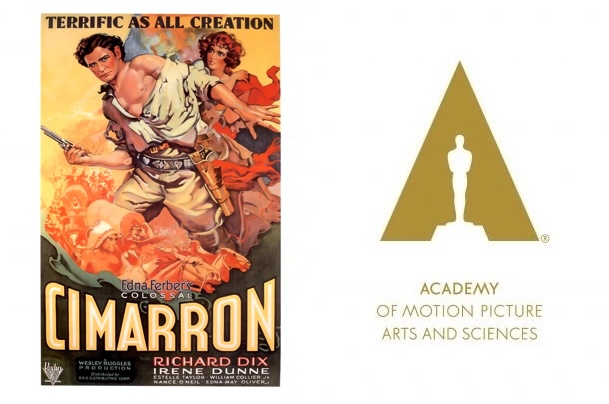 La Academia de Artes y Ciencias Cinematográficas honró a las mejores películas estrenadas entre el 1 de agosto de 1930 y el 31 de julio de 1931 en la 4ª edición de los Premios Oscar, que se celebró el 10 de noviembre de 1931. Los nominados fueron anunciados el 5 de octubre de 1931.
La Ceremonia
La ceremonia se celebró en The Biltmore Hotel en Los Ángeles y fue conducida por Lawrence Grant. Se entregaron 9 premios.
Jackie Cooper fue la primera estrella juvenil en recibir una nominación. Fue el nominado más joven durante  casi 50 años. Hoy en día es el segundo nominado más joven de toda la historia de los premios y el único menor de 18 años nominado en la categoría de Mejor Actor. Durante la ceremonia tenía 9 años y se quedó dormido sobre el hombro de la actriz Marie Dressler, ella estaba nominada esa noche y ganó. Cooper tuvo que ser acomodado sobre el regazo de su madre para que Dressler pudiera recoger el premio.
El ganador del premio al mejor actor, Lionel Barrymore, es el único ganador en esta categoría nacido en la década de 1870, se convirtió, además, en la primera persona en recibir nominaciones en múltiples categorías, tras su nominación en la categoría de mejor director por Madame X (La mujer X) en la 2ª edición.
Este año primera vez se entregaron los Premios Científicos o Técnicos.
Los Ganadores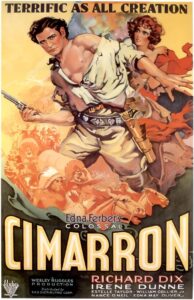 Cimarron fue el primer Western en ganar el premio a la mejor película, y fue el único en lograrlo durante 59 años (hasta Dances with Wolves (Bailando con Lobos (1991)). La película 7 nominaciones, que fue un record en su momento, y fue la primera película de la historia en lograr más de 2 premios. Junto a A Free Soul (Alma libre) fueron las primeras películas en recibir varias nominaciones interpretativas.
| Mejor Película (Outstanding Production) | Mejor Director (Best Directing) |
| --- | --- |
| Cimarron (Cimarrón) | Norman Taurog – Skippy |
| East Lynne (Vidas truncadas) | Wesley Ruggles –  Cimarron (Cimarrón) |
| The Front Page (Un gran reportaje) | Clarence Brown – A Free Soul (Un alma libre) |
| Skippy | Lewis Milestone – The Front Page (Un gran reportaje) |
| Trader Horn | Josef Von Sternberg – Morocco (Marruecos) |
| Mejor Actor (Best Actor) | Mejor Actriz (Best Actress) |
| --- | --- |
| Lionel Barrymore – A Free Soul (Un alma libre) | Marie Dressler – Min and Bill (Fruta amarga) |
| Jackie Cooper – Skippy | Marlene Dietrich – Morocco (Marruecos) |
| Richard Dix – Cimarron (Cimarrón) | Irene Dunne – Cimarron (Cimarrón) |
| Fredric March – The Royal Family of Broadway | Ann Harding – Holiday |
| Adolphe Menjou – The Front Page (Un gran reportaje) | Norma Shearer – A Free Soul (Un alma libre) |
| Mejor Guión Original (Best Original Story) | Mejor Guión Adaptado (Best Adaptation) |
| --- | --- |
| The Dawn Patrol  (La escuadrilla del amanecer) – John Monk Saunders | Cimarron (Cimarrón) – Howard Estabrook |
| The Doorway to Hell (La senda del crimen) – Rowland Brown | The Criminal Code (El código penal) – Seton I. Miller y Fred Niblo Jr. |
| Laughter (Falsa personalidad) – Harry d'Abbadie d'Arrast, Douglas Doty y Donald Ogden Stewart | Holiday – Horace Jackson |
| The Public Enemy (El enemigo público) – John Bright y Kubec Glasmon | Little Caesar (Hampa dorada) – Francis Edward Faragoh y Robert N. Lee |
| Smart Money (Dinero fácil) – Lucien Hubbard y Joseph Jackson | Skippy – Joseph L. Mankiewicz y Sam Mintz |
| Mejor Dirección Artística (Best Art Direction) | Mejor Fotografía (Best Cinematography) |
| --- | --- |
| Cimarron (Cimarrón) – Max Rée | Tabú (Tabú) – Floyd Crosby |
| Just Imagine (1980, una fantasía del porvenir) – Stephen Goosson y Ralph Hammeras | Cimarron (Cimarrón) – Edward Cronjager |
| Morocco (Marruecos) – Hans Dreier | Morocco (Marruecos) – Lee Garmes |
| Svengali – Anton Grot | The Right to Love – Charles Lang |
| Whoopee! – Richard Day | Svengali – Barney McGill |
Mejor Grabación de Sonido (Best Sound Recording)
Departamento de sonido de Paramount Publix
Departamento de sonido de Metro-Goldwyn-Mayer
Departamento de sonido de RKO Radio
Departamento de sonido de Samuel Goldwyn-United Artists