La 5ª Edición de los Premios Oscar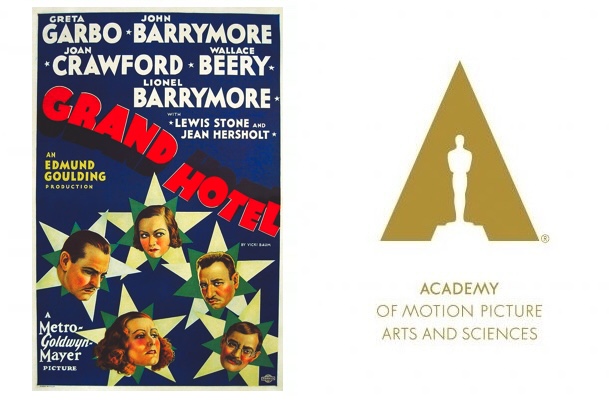 La Academia de Artes y Ciencias Cinematográficas honró a las mejores películas estrenadas entre el 1 de agosto de 1931 y el 31 de julio de 1932 en la 5ª edición de los Premios Oscar, que se celebró el 8 de noviembre de 1932. Los nominados fueron anunciados el 12 de octubre de 1932.
La Ceremonia
La ceremonia se celebró en The Ambassador Hotel en Los Ángeles y fue conducida por Conrad Nagel. Se entregaron 12 premios.
Walt Disney, que esa noche recibió un premio honorífico por la creación de Mickey Mouse, ​ presentó un cortometraje animado especialmente para el banquete, llamado Parade of the Award Nominees.
Se introdujeron 3 categorías para cortometrajes: Animado, Innovación y Comedia.
Este año fue:
la última ceremonia en la que ninguna película obtuvo más de dos premios.
la única vez en la que ha habido un empate en la categoría de mejor actor.
la primera vez que dos películas no nominadas a mejor película obtuvieron más premios que la película ganadora. Este hecho se ha repetido dos veces más, en la 25ª y en la 79ª edición.
Grand Hotel (Gran Hotel) se convirtió en la única película ganadora del premio a la mejor película sin haber obtenido ninguna otra nominación.
Grand Hotel (Gran Hotel) fue la última película en ganar mejor película sin conseguir la nominación a mejor director (no volvió a ocurrir hasta 1989 con Driving Miss Daisy (Paseando a Miss Daisy)
Grand Hotel (Gran Hotel) es la tercera (de siete películas) en ganar el premio a mejor película sin obtener la nominación por guion.
Los Ganadores
| Mejor Película (Outstanding Production) | Mejor Director (Best Directing) |
| --- | --- |
| Grand Hotel (Gran Hotel) | Frank Borzage – Bad Girl (Una chica mala) |
| Arrowsmith (Médico y amante / El doctor Arrowsmith) | King Vidor – The Champ (El campeón) |
| Bad Girl (Una chica mala) | Josef Von Sternberg – Shanghai Express (El expreso de Shanghai) |
| The Champ (El campeón) | |
| Five Star Final (Sed de escándalo) | |
| One Hour with You (Una hora contigo) | |
| Shanghai Express (El expreso de Shaghai) | |
| The Smiling Lieutenant (El teniente seductor) | |
| Mejor Actor (Best Actor) | Mejor Actriz (Best Actress) |
| --- | --- |
| Fredric March – Dr. Jekyll and Mr. Hyde (El hombre y el monstruo) | Helen Hayes – The Sin of Madelon Claudet (El pecado de Madelon Claudet) |
| Wallace Beery – The Champ (El campeón) | Marie Dressler – Emma |
| Alfred Lunt – The Guardsman (Solo ella lo sabe) | Lynn Fontanne – The Guardsman (Solo ella lo sabe) |
| Mejor Guión Original (Best Original Story) | Mejor Guión Adaptado (Best Adaptation) |
| --- | --- |
| The Champ (El campeón) – Frances Marion | Bad Girl (Una chica mala) – Edwin J. Burke |
| Lady and Gent (El retador) – Grover Jones y William Slavens McNutt | Arrowsmith (Médico y amante / El doctor Arrowsmith) – Sidney Howard |
| The Star Witness (El testigo) – Lucien Hubbard | Dr. Jekyll and Mr. Hyde (El hombre y el monstruo) – Percy Heath y Samuel Hoffenstein |
| What Price Hollywood? (Hollywood al desnudo) – Adela Rogers St. Johns y Jane Murfin | |
| Mejor Dirección Artística (Best Art Direction) | Mejor Fotografía (Best Cinematography) |
| --- | --- |
| Transatlantic (Camarote de lujo) – Gordon Wiles | Shanghai Express (El expreso de Shanghai) – Lee Garmes |
| À nous la liberté (Viva la libertad) – Lazare Meerson | Arrowsmith (Médico y amante / El doctor Arrowsmith) – Ray June |
| Arrowsmith (Médico y amante / El doctor Arrowsmith) – Richard Day | Dr. Jekyll and Mr. Hyde (El hombre y el monstruo) – Karl Struss |
| Mejor Grabación de Sonido (Best Sound Recording) | Mejor cortometraje – Comedia (Best Live Action Short Subject – Comedy) |
| --- | --- |
| Departamento de sonido de Paramount Publix | The Music Box |
| Departamento de sonido de MGM | The Loud Mouth |
| Departamento de sonido de RKO Radio | Scratch-As-Catch-Can |
| Walt Disney Productions | |
| Departamento de sonido de Warner Bros. | |
| Mejor cortometraje – Innovación (Best Live Action Short Subject – Novelty) | Mejor cortometraje – Animado (Best Short Subject – Cartoon) |
| --- | --- |
| Wrestling Swordfish | Flowers and Trees (Árboles y flores) |
| Screen Souvenirs | It's Got Me Again! |
| Swing High | Mickey's Orphans |