National Board of Review Awards 2015 – Ganadores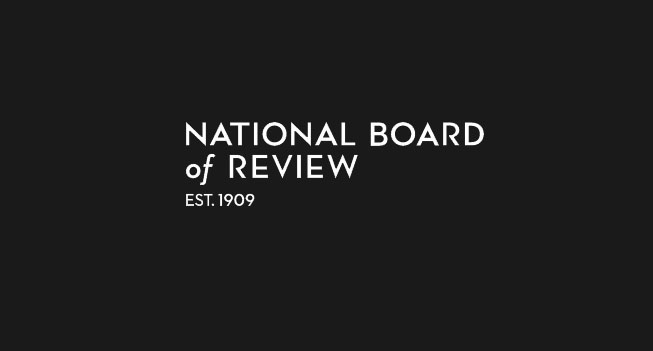 Por más de 106 años, el National Board of Review ha dedicado sus esfuerzos a apoyar el cine, nacional y extranjero, como arte y entretenimiento. Es una organización sin ánimo de lucro que celebra la voz distintiva del artista individual, en honor a la excelencia y el apoyo a la libertad de expresión en el cine.
Mejor Película: Mad Max: Fury Road
Mejor Director: Ridley Scott – The Martian
Mejor Actor: Matt Damon – The Martian
Mejor Actriz: Brie Larson – Room
Mejor Actor Reparto: Sylvester Stallone – Creed
Mejor Actriz Reparto: Jennifer Jason Leigh – The Hateful Eight
Mejor Guión Original: Quentin Tarantino – The Hateful Eight
Mejor Guión Adaptado: Drew Goddard – The Martian
Mejor Película de Animación: Inside Out
Mejor Interpretación Revelación: Abraham Attah – Beasts of No Nation & Jacob Tremblay – Room
Mejor Director Novel: Jonas Carpignano – Mediterranea
Mejor Película en Lengua Extranjera: Son of Saul
Mejor Documental: Amy
William K. Everson Film History Award: Cecilia De Mille Presley
Mejor Reparto: The Big Short
Spotlight Award: Sicario, for Outstanding Collaborative Vision
NBR Freedom of Expression Award: Beasts of No Nation & Mustang
Top 10 Películas (por orden alfabético)
Bridge of Spies
Creed
The Hateful Eight
Inside Out
Spotlight
The Martian
Room
Sicario
Straight Outta Compton
Top 5 Películas Extranjeras (por orden alfabético)
Goodnight Mommy
Mediterranea
Phoenix
The Second Mother
The Tribe
Top 5 Documentales (por orden alfabético)
Best of Enemies
The Black Panthers: Vanguard of the Revolution
The Diplomat
Listen to Me Marlon
The Look of Silence
Top 10 Películas Independientes (por orden alfabético)
'71
45 Years
Cop Car
Ex Machina
Grandma
It Follows
James White
Mississippi Grind
Welcome to Me
While We're Young
La Junta Nacional de Críticos, un selecto grupo de entusiastas conocedores de cine y profesionales, académicos, jóvenes realizadores y estudiantes, visionó más de 250 películas este año, incluyendo películas de estudios, en lengua extranjera, independientes, animadas y documentales. A estas proyecciones, con frecuencia, les siguió profundas discusiones con los cineastas, directores, actores, productores y guionistas.
El National Board of Review honra a diversos miembros de la comunidad del cine en su Gala de Premios anuales, que también actúa como recaudación de fondos para una beca filantropica de estudios. La  gala de este año se llevará a cabo el 5 de enero de 2016 en Nueva York.