National Board of Review Awards 2016 – Ganadores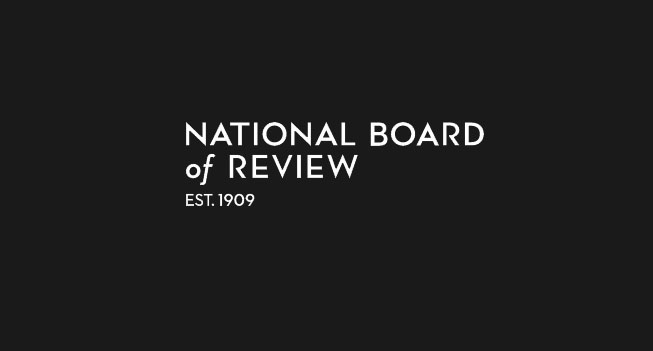 Desde 1909, el National Board of Review ha dedicado sus esfuerzos a apoyar el cine, nacional y extranjero, como arte y entretenimiento. Es una organización sin ánimo de lucro que celebra la voz distintiva del artista individual, en honor a la excelencia y el apoyo a la libertad de expresión en el cine.
Mejor Película: Manchester by the Sea
Mejor Director: Barry Jenkins, Moonlight
Mejor Actor: Casey Affleck, Manchester by the Sea
Mejor Actriz: Amy Adams, Arrival
Mejor Actor Reparto: Jeff Bridges, Hell or High Water
Mejor Actriz Reparto: Naomie Harris, Moonlight
Mejor Guión Original: Kenneth Lonergan, Manchester by the Sea
Mejor Guión Adaptado: Jay Cocks y Martin Scorsese, Silence
Mejor Película de Animación: Kubo and the Two Strings
Mejor Interpretación Revelación Masculina: Lucas Hedges, Manchester by the Sea
Mejor Interpretación Revelación Femenina: Royalty Hightower, The Fits
Mejor Director Novel: Trey Edward Shults, Krisha
Mejor Película en Lengua Extranjera: The Salesman
Mejor Documental: O.J.: Made in America
Mejor Reparto: Hidden Figures
Spotlight Award:  Colaboración Creativa de Peter Berg y Mark Wahlberg
NBR Freedom of Expression Award: Cameraperson
Top 10 Películas (por orden alfabético)
Arrival
Hacksaw Ridge
Hail, Caesar!
Hell or High Water
Hidden Figures
La La Land
Moonlight
Patriots Day
Silence
Sully
Top 5 Películas Extranjeras (por orden alfabético)
Elle
The Handmaiden
Julieta
Land of Mine
Neruda
Top 5 Documentales (por orden alfabético)
De Palma
The Eagle Huntress
Gleason
Life, Animated
Miss Sharon Jones!
Top 10 Películas Independientes (por orden alfabético)
20th Century Women
Captain Fantastic
Creative Control
Eye in the Sky
The Fits
Green Room
Hello, My Name is Doris
Krisha
Morris from America
Sing Street
La Junta Nacional de Críticos, un selecto grupo de entusiastas conocedores de cine y profesionales, académicos, jóvenes realizadores y estudiantes, visionó más de 250 películas este año, incluyendo películas de estudios, en lengua extranjera, independientes, animadas y documentales. A estas proyecciones, con frecuencia, les siguió profundas discusiones con los cineastas, directores, actores, productores y guionistas.
El National Board of Review honra a diversos miembros de la comunidad del cine en su Gala de Premios anuales, que también actúa como recaudación de fondos para una beca filantropica de estudios. La gala de este año se llevará a cabo el 4 de enero de 2017 en Nueva York.