National Board of Review Awards 2017 – Ganadores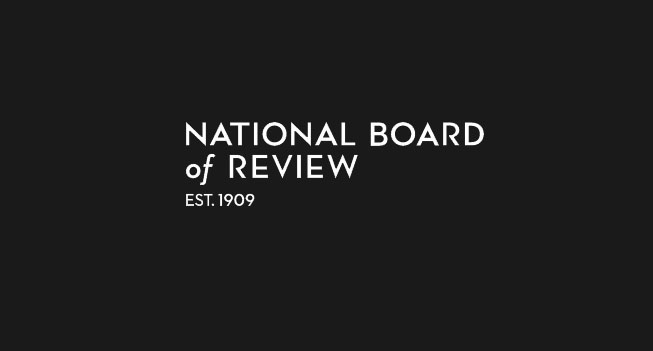 Desde 1909, el National Board of Review ha dedicado sus esfuerzos a apoyar el cine, nacional y extranjero, como arte y entretenimiento. Es una organización sin ánimo de lucro que celebra la voz distintiva del artista individual, en honor a la excelencia y el apoyo a la libertad de expresión en el cine.
Mejor Película: The Post
Mejor Director: Greta Gerwig, Lady Bird
Mejor Actor: Tom Hanks, The Post
Mejor Actriz: Meryl Streep, The Post
Mejor Actor Reparto: Willem Dafoe, The Florida Project
Mejor Actriz Reparto: Laurie Metcalf, Lady Bird
Mejor Guión Original: Paul Thomas Anderson, Phantom Thread
Mejor Guión Adaptado: Scott Neustadter & Michael H. Weber, The Disaster Artist
Mejor Película de Animación: Coco
Mejor Interpretación Revelación: Timothée Chalamet, Call Me By Your Name
Mejor Director Novel: Jordan Peele, Get Out
Mejor Película en Lengua Extranjera: Foxtrot
Mejor Documental: Jane
Mejor Reparto: Get Out
Spotlight Award: Wonder Woman: Patty Jenkins and Gal Gadot
NBR Freedom of Expression Award: First They Killed My Father | Let It Fall: Los Angeles 1982-1992
Top Películas (por orden alfabético)
Baby Driver
Call Me By Your Name
The Disaster Artist
Downsizing
Dunkirk
The Florida Project
Get Out
Lady Bird
Logan
Phantom Thread
Top 5 Películas Extranjeras (por orden alfabético)
A Fantastic Woman
Frantz
Loveless
Summer 1993
The Square
Top 5 Documentales (por orden alfabético)
Abacus: Small Enough to Jail
Brimstone & Glory
Eric Clapton: Life in 12 Bars
Faces Places
Hell On Earth: The Fall of Syria and the Rise of ISIS
Top 10 Películas Independientes (por orden alfabético)
Beatriz at Dinner
Brigsby Bear
A Ghost Story
Lady Macbeth
Logan Lucky
Loving Vincent
Menashe
Norman: The Moderate Rise and Tragic Fall of a New York Fixer
Patti Cake$
Wind River
La Junta Nacional de Críticos, un selecto grupo de entusiastas conocedores de cine y profesionales, académicos, jóvenes realizadores y estudiantes, ve más de 250 películas cada año, incluyendo películas de estudios, en lengua extranjera, independientes, animadas y documentales. A estas proyecciones, con frecuencia, les siguió profundas discusiones con los cineastas, directores, actores, productores y guionistas.
El National Board of Review honra a diversos miembros de la comunidad del cine en su Gala de Premios anuales, que también actúa como recaudación de fondos para una beca filantropica de estudios. La gala de este año se llevará a cabo el 9 de enero de 2018 en Nueva York.