The San Francisco Film Critics Circle Awards 2015 – Ganadores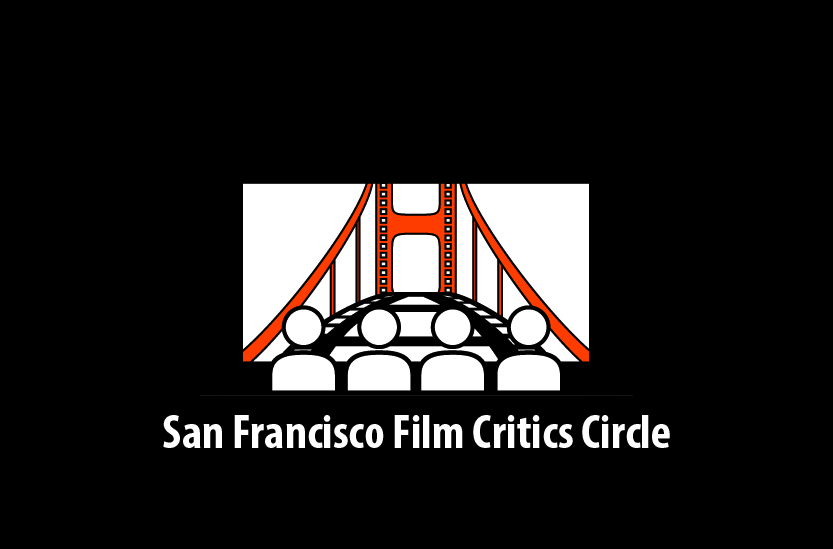 The San Francisco Film Critics Circle anunció sus nominaciones, los ganadores se anunciarán el día 13 de Diciembre. Ganadores en verde, finalistas en negrita.
Mejor Película
BROOKLYN
CAROL
LOVE AND MERCY
MAD MAX: FURY ROAD
SPOTLIGHT
Mejor Director
John Crowley, BROOKLYN
Todd Haynes, CAROL
Alejandro González Iñárritu THE REVENANT
Tom McCarthy, SPOTLIGHT
George Miller, MAD MAX: FURY ROAD
Mejor Guión Original
EX-MACHINA, Alex Garland
LOVE AND MERCY, Michael Alan Lerner; Oren Moverman
SICARIO, Taylor Sheridan
SPOTLIGHT, Tom McCarthy; Josh SInger
TANGERINE, Sean Baker; Chris Bergoch
Mejor Guión Adaptado
CAROL, Phyllis Nagy
BROOKLYN, Nick Hornby
DIARY OF A TEENAGE GIRL, Marielle Heller
45 YEARS, Andrew Haigh
THE MARTIAN, Drew Goddard
ROOM, Emma Donahue
Mejor Actor
Bryan Cranston – TRUMBO
Paul Dano – LOVE AND MERCY
Leonardo DiCaprio – THE REVENANT
Michael Fassbender– STEVE JOBS
Ian McKellen – MR. HOLMES
Mejor Actriz
Cate Blanchett – CAROL
Brie Larson– ROOM
Rooney Mara – CAROL
Charlotte Rampling– 45 YEARS
Saorise Ronan– BROOKLYN
Mejor Actor de Reparto
Paul Dano – LOVE AND MERCY
Benicio Del Toro– SICARIO
Mark Rylance– BRIDGE OF SPIES
Michael Shannon – 99 HOMES
Sylvester Stallone – CREED
Mejor Actriz de Reparto
Elizabeth Banks – LOVE AND MERCY
Helen Mirren – TRUMBO
Mya Taylor – TANGERINE
Alicia Vikander – THE DANISH GIRL
Alicia Vikander – EX MACHINA
Mejor Película de Animación
ANOMALISA
BOY AND THE WORLD
INSIDE OUT
THE PEANUTS MOVIE
SHAUN THE SHEEP
Mejor Película Extranjera
THE ASSASSIN
GOODNIGHT MOMMY
SON OF SAUL
A PIGEON SAT ON A BRANCH REFLECTING ON ITS EXISTENCE
TIMBUKTU
Mejor Documental
AMY
BEST OF ENEMIES
LISTEN TO ME MARLON
THE LOOK OF SILENCE
MERU
Mejor Fotografía
THE ASSASSIN, Ping Bing Lee
CAROL, Edward Lachmann
MAD MAX: FURY ROAD, John Seale
THE REVENANT, Emmanuel Lubezski
SICARIO, Roger Deakins
Mejor Diseño de Producción
BRIDGE OF SPIES, Adam Stockhausen; Rena DeAngelo; Bernard Henrich
BROOKLYN, Francois Seguin; Suzanne Cloutier
CAROL, Judy Becker; Heather Loeffler
MAD MAX: FURY ROAD, Colin Gibson; Katie Sherrock; Lisa Thompson
THE REVENANT, Jack Fisk; Hamish Purdy
Mejor Montaje
THE BIG SHORT, Hank Corwin
LOVE AND MERCY, Dino Jonsater
MAD MAX: FURY ROAD, Jason Ballantine; Margaret Sixel
THE REVENANT, Stephen Mirrione
SICARIO, Joe Walker
Premio Marlon Riggs (al corage y vision en la comunidad cinematográfica de la zona de Bay Area)
Frank Lee of SF's Four Star Theater.
Mención Especial (al cine independiente infra-valorado)
THE FORBIDDEN ROOM