The Women Film Critics Circle 2016 – Ganadores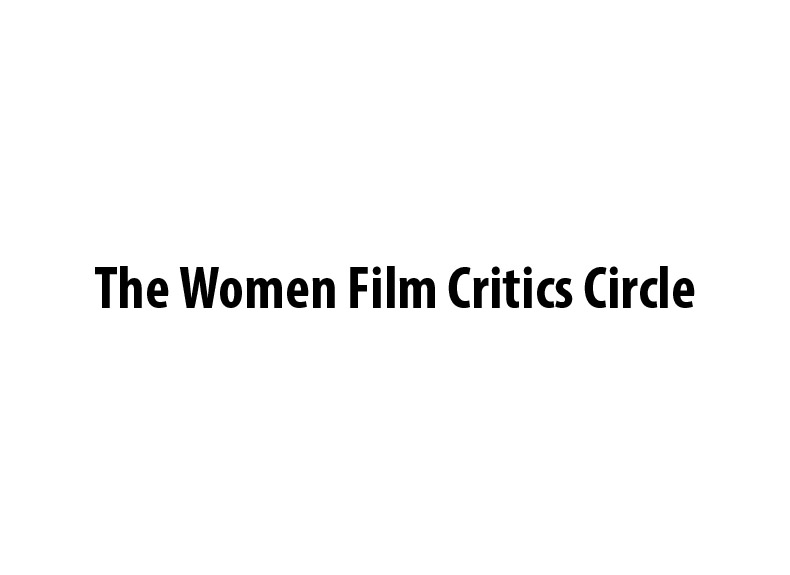 El Women Film Critics Circle ha anunciado sus nominaciones para las mejores películas de 2016, hechas por y sobre mujeres, el pasado día 15 y el día 18 anunciaron los ganadores. Destacando los logros destacados de mujeres, que rara vez llegan a ser honrados históricamente en el mundo del cine.
The Women Film Critics Circle es una asociación de 75 mujeres críticos de cine de todo el país y a nivel internacional, están involucradas en prensa, radio, Internet y los medios de difusión televisiva.
Se unieron en 2004 para formar la primera organización de mujeres de la Crítica en los Estados Unidos, en la creencia de que las perspectivas y voces de las mujeres en la crítica de cine necesitan ser reconocidas plenamente. WFCC también se enorgullece de ser el grupo de críticos más cultural y racialmente diverso en el país y el mejor reflejo de la diversidad de las audiencias de cine.
Los ganadores se anunciarán en el 17 de Diciembre, aunque grabarán la entrega de premios el día 13
MEJOR PELÍCULA SOBRE MUJERES 
Certain Women
Christine
Hidden Figures
20th Century Women
MEJOR PELÍCULA HECHA POR UNA MUJER
Certain Women
Queen Of Katwe
The Dressmaker
13TH
MEJOR GUIONISTA FEMENINA 
Certain Women, Kelly Reichardt
Equity, Amy Fox
Maggie's Plan, Rebecca Miller
13TH, Ava Duvernay
MEJOR ACTRIZ 
Rebecca Hall, Christine
Taraji P. Henson, Hidden Figures
Ruth Negga, Loving
Natalie Portman, Jackie
MEJOR ACTOR 
Casey Affleck, Manchester By The Sea
Joel Edgerton, Loving
Matthew McConaughey, Free State Of Jones
Christopher Plummer, Remember
MEJOR ACTRIZ JÓVEN
Sasha Lane, American Honey
Royalty Hightower, The Fits
Madina Nalwanga, Queen Of Katwe
Hailee Steinfeld, The Edge Of Seventeen
MEJOR ACTRIZ DE COMEDIA 
Judy Davis, The Dressmaker
Sally Field, Hello My Name is Doris
Greta Gerwig, Maggie's Plan
Kate McKinnon, Ghostbusters
MEJOR PELÍCULA HECHA POR UNA MUJER O SOBRE MUJERES EXTRANJERA 
Julieta
The Handmaiden
Things To Come
Toni Erdmann
MEJORES IMÁGENES FEMENIANAS EN UNA PELÍCULA 
Certain Women
Hidden Figures
Loving
Queen Of Katwe
PEORES IMÁGENES FEMENIANAS EN UNA PELÍCULA 
Elle
Neighbors 2
Nocturnal Animals [The obese naked women dancing]
Zoolander 2
MEJORES IMÁGENES MASCULINAS EN UNA PELÍCULA  
Free State Of Jones
Loving
Paterson
Snowden
PEORES IMÁGENES MASCULINAS EN UNA PELÍCULA 
Dirty Grandpa
Frank & Lola
Weiner
Zoolander 2
MEJOR DOCUMENTAL POR UNA MUJER O SOBRE MUJERES  
Audrie & Daisy
Miss Sarah Jones
The Eagle Huntress
13TH
MEJOR TRABAJO FEMENINO/MEJOR REPATO
Ghostbusters
Hidden Figures
The Dressmaker
20th Century Women
PREMIOS MENCION ESPECIAL 
CORAJE EN LA REALIZACIÓN
Ava Duvernay, 13TH
Janet Grillo, Jack Of The Red Hearts
Meera Menon, Equity
Kelly Reichardt, Certain Women
CORAJE EN LA ACTUACIÓN   Aceptar papeles que redefined radicalmente la imagen de las mujeres
Annette Bening, 20th Century Women
Lily Gladstone, Certain Women
Rebecca Hall, Christine
Zoe Saldana, Nina
THE INVISIBLE WOMAN AWARD Interpretación por una mujer cuyo excepcional impacto en la
Lily Gladstone, Certain Women
Rebecca Hall, Christine
The women of Hidden Figures
Theresa Saldana, Nina
MEJOR PAREJA EN PANTALLA 
Allied
Loving
Paterson
Snowden
MEJOR HEROÍNA DE ACCIÓN
Emma Watson, Colonia
The women of Free State Of Jones
The women of Ghostbusters
Wonder Woman: Gal Gadot in Batman v Superman: Dawn of Justice
MOMMIE DEAREST WORST SCREEN MOM OF THE YEAR AWARD
Mila Kunis, Bad Moms
Laura Linney, Nocturnal Animals
Emma Thompson, Barney Thomson
Renée Zellweger, The Whole Truth
ADRIENNE SHELLY AWARD – A la que con más pasión se opone a la violencia contra las mujeres
American Honey
Audrie & Daisy
Colonia
The Uncondemned
JOSEPHINE BAKER AWARD – Por expresar la experiencia de las mujeres de color en una película
Hidden Figures
Loving
Moonlight
Nina
KAREN MORLEY AWARD – Por la mejor explicación sobre el lugar de una mujer en la historia,
Christine
Hidden Figures
Loving
Things To Come
MEJOR FRASE EN UNA PELÍCULA:
«I believe the characters we read on the page become more real than the men who stand beside us.» – Jackie
ACTING AND ACTIVISM AWARD:
-Geena Davis: She has put in many decades of political service to feminist causes and has never held back even when speaking out could potentially harm her career. Her screen roles reinforce her beliefs. The Geena Davis Institute does research and advocacy.
-Jane Fonda: For a lifetime of activism both on screen and off.
-Emma Watson: UN Goodwill Ambassador, tells the UN General Assembly that universities need to be a safe space against campus sexual and racial assault, for women and people of color.
-Shailene Woodley: For standing with the Water Protectors at Standing Rock and jailed for her activism there.
LIFETIME ACHIEVEMENT AWARD
Julie Andrews
Annette Bening
Martha Coolidge
Viola Davis
BEST EQUALITY OF THE SEXES
Allied
Hidden Figures
Loving
Paterson
BEST ANIMATED FEMALE
Finding Dory
Moana
The BFG
Your Name
BEST FAMILY FILM
Hidden Figures
Kubo
Miss Peregrine's Home for Peculiar Children
Queen Of Katwe
WFCC Hall Of Shame
Women Dating Their Rapists In Movies:
Elle
Frank & Lola
Sunset Song
Web: WFCC, Critical Women, @WfccWomen | Nominaciones | Ganadores