13th International Cinephile Society Awards – Ganadores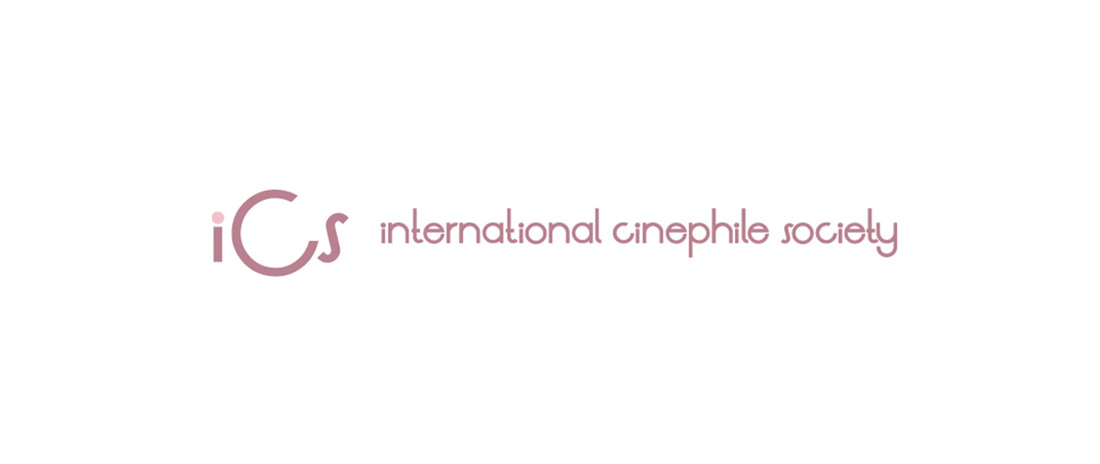 La International Cinephile Society anunció sus ganadores el pasado 21 de Febrero de 2016.
Ganadores en verde y finalistas en negrita.
PELÍCULA
01. Carol
02. The Assassin
03. Mad Max: Fury Road
04. Clouds of Sils Maria
05. 45 Years
06. Li'l Quinquin
07. Inside Out
08. The Duke of Burgundy
09. A Pigeon Sat on a Branch Reflecting on Existence
10. Arabian Nights
11. Tangerine
DIRECTOR
• Sean Baker – Tangerine
• Bruno Dumont – Li'l Quinquin
• Todd Haynes – Carol
• Hou Hsiao-Hsien – The Assassin
• George Miller – Mad Max: Fury Road
PELÍCULA EN HABLA NO INGLESA
01. The Assassin
02. Li'l Quinquin
03. A Pigeon Sat on a Branch Reflecting on Existence
04. Arabian Nights
05. Jauja
06. Son of Saul
07. Amour Fou
08. Phoenix
09. Hard to Be a God
10. Saint Laurent
11. La Sapienza
Menciones de honor: En un gran año para las películas de habla no inglesa, cuatro forman parte de nuestra Lista de Mejor Película, y la competición para conseguir el puesto en la lista de habla no Inglesa fue realmente feroz. Este año se necesitaron muchos más votos para hacerla en comparación con años anteriores. Así que incluimos aquí cuatro menciones de honor: películas muy destacables que no lo consiguieron, pero sin embargo, fueron apoyadas apasionadamente por una minoría y sin duda merecían este reconocimiento.
• Horse Money
• Mustang
• Timbuktu
• The Tribe
ACTOR
• Christopher Abbott – James White
• Samuel L. Jackson – The Hateful Eight
• Géza Röhrig – Son of Saul
• Jacob Tremblay – Room
• Gaspard Ulliel – Saint Laurent
ACTRIZ
• Juliette Binoche – Clouds of Sils Maria
• Cate Blanchett – Carol
• Nina Hoss – Phoenix
• Rooney Mara – Carol
• Charlotte Rampling – 45 Years
ACTOR REPARTO
• Helmut Berger – Saint Laurent
• Emory Cohen – Brooklyn
• Benicio Del Toro – Sicario
• Walton Goggins – The Hateful Eight
• Oscar Isaac – Ex Machina
• Mark Rylance – Bridge of Spies
ACTRIZ REPARTO
• Jennifer Jason Leigh – The Hateful Eight
• Cynthia Nixon – James White
• Erica Rivas – Wild Tales
• Kristen Stewart – Clouds of Sils Maria
• Mya Taylor – Tangerine
GUIÓN ORIGINAL
• Amour Fou – Jessica Hausner
• Clouds of Sils Maria – Olivier Assayas
• Inside Out – Pete Docter, Ronnie Del Carmen, Meg LeFauve, Josh Cooley
• Li'l Quinquin – Bruno Dumont
• A Pigeon Sat on a Branch Reflecting on Existence – Roy Andersson
GUIÓN ADAPTADO
• 45 Years – Andrew Haigh
• Anomalisa – Charlie Kaufman
• The Assassin – Cheng Ah, T'ien-wen Chu, Hou Hsiao-Hsien, Hai-Meng Hsieh
• Carol – Phyllis Nagy
• Mad Max: Fury Road – George Miller, Brendan McCarthy, Nick Lathouris
FOTOGRAFÍA
• The Assassin – Ping Bin Lee
• Carol – Edward Lachman
• Hard to Be a God – Vladimir Ilin, Yuriy Klimenko
• Jauja – Timo Salminen
• Mad Max: Fury Road – John Seale
• The Revenant – Emmanuel Lubezki
MONTAJE
• The Assassin – Ching-Song Liao, Chih-Chia Huang
• Carol – Affonso Gonçalves
• The Duke of Burgundy – Matyas Fekete
• It Follows – Julio Perez IV
• Mad Max: Fury Road – Margaret Sixel
DISEÑO DE PRODUCCIÓN
• The Assassin – Wen-Ying Huang
• Carol – Judy Becker
• Crimson Peak – Thomas E. Sanders
• Hard to Be a God – Sergei Kokovkin, Georgiy Kropachyov, Elena Zhukova
• Mad Max: Fury Road – Colin Gibson
• Saint Laurent – Katia Wyszkop
MÚSICA ORIGINAL
• Carol – Carter Burwell
• The Duke of Burgundy – Faris Badwan, Rachel Zeffira a.k.a. Cat's Eyes
• The Hateful Eight – Ennio Morricone
• It Follows – Rich Vreeland a.k.a. Disasterpeace
• Mad Max: Fury Road – Tom Holkenborg a.k.a. Junkie XL
REPARTO
• Brooklyn
• Carol
• Gett: The Trial of Viviane Amsalem
• The Hateful Eight
• Li'l Quinquin
• Spotlight
PELÍCULA ANIMADA
• Anomalisa
• Inside Out
• Shaun the Sheep Movie
• When Marnie Was There
• World of Tomorrow
DOCUMENTAL
• Amy
• Heart of a Dog
• In Jackson Heights
• The Look of Silence
• The Pearl Button
MEJOR PELÍCULA NO ESTRENADA EN 2015
• Aferim!
• Blood of My Blood
• Cemetery of Splendour
• Closet Monster
• Embrace of the Serpent
• In the Shadow of Women
• Knight of Cups
• The Lobster
• Mia Madre
• Mountains May Depart
• My Golden Years
• No Home Movie
• Right Now, Wrong Then
• Sunset Song
• The Treasure
• The Witch
Web:
ICS