16th annual Black Reel Awards – Nominaciones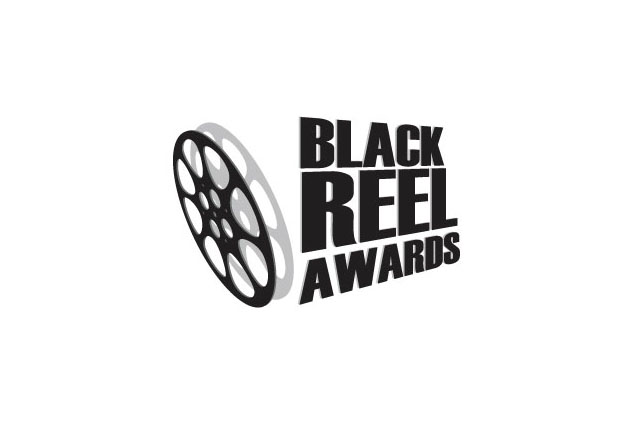 Los premios Black Reel destacan cada año las mejores actuaciones afroamericanas en películas de cine y televisión. Fundados en 2000 por The Foundation for the Advancement of African Americans in Film (FAAF).
Anunciaron sus nominaciones el pasado día 16. Los ganadores se anunciarán el 18 de Febrero de 2016.
Nominados:
MOTION PICTURE
Outstanding Motion Picture
Beasts of No Nation | Amy Kaufman, Cary Joji Fukunaga, Daniela Taplin Lundberg, Riva Marker, Daniel Crown, Idris Elba (Netflix)
Chi-Raq | Spike Lee (Roadside Attractions)
Concussion | Ridley Scott, Larry Shuman, Elizabeth Cantillon, Giannina Scott, David Wolthoff (Columbia Pictures)
Creed | Sylvester Stallone, Irwin Winkler, David Winkler, Robert Chartoff, William Chartoff, Kevin King-Templeton (Warner Bros.)
Straight Outta Compton | F. Gary Gray, Ice Cube, Matt Alvarez, Scott Bernstein (Universal)
Outstanding Actor, Motion Picture
Abraham Attah | Beasts of No Nation (Netflix)
Chiwetel Ejiofor | Z for Zachariah (Roadside Attractions)
Samuel L. Jackson | The Hateful Eight (The Weinstein Company)
Michael B. Jordan | Creed (Warner Bros.)
Will Smith | Concussion (Columbia Pictures)
Outstanding Actress, Motion Picture
Viola Davis | Lila & Eve (Samuel Goldwyn Films)
Teyonah Parris | Chi-Raq (Roadside Attractions)
Kitana "Kiki" Rodriguez | Tangerine (Magnolia Pictures)
Zoe Saldana | Infinitely Polar Bear (Sony Pictures Classics)
Karidja Toure | Girlhood (Pyramide Distribution)
Outstanding Supporting Actor, Motion Picture
Chiwetel Ejiofor | The Martian (20th Century Fox)
Idris Elba | Beasts of No Nation (Netflix)
Corey Hawkins | Straight Outta Compton (Universal)
Jason Mitchell | Straight Outta Compton (Universal)
Forest Whitaker | Southpaw (The Weinstein Company)
Outstanding Supporting Actress, Motion Picture
Angela Bassett | Chi-Raq (Roadside Attractions)
Zoe Kravitz | Dope (Open Road Films)
Gugu Mbatha-Raw | Concussion (Columbia Pictures)
Mya Taylor | Tangerine (Magnolia Pictures)
Tessa Thompson | Creed (Warner Bros.)
Outstanding Director, Motion Picture
Ryan Coogler | Creed (Warner Bros.)
Rick Famuyiwa | Dope (Open Road Films)
Antoine Fuqua | Southpaw (The Weinstein Company)
F Gary Gray | Straight Outta Compton (Universal)
Spike Lee | Chi-Raq (Roadside Attractions)
Outstanding Screenplay (Adapted or Original), Motion Picture
Chi-Raq | Spike Lee & Kevin Willmont (Roadside Attractions)
Creed | Ryan Coogler & Aaron Covington (Warner Bros.)
Dope | Rick Famuyiwa (Open Road Films)
Outstanding Ensemble
Chi-Raq | Kim Coleman (Roadside Attractions)
Concussion | Lindsay Graham & Mary Vernieu (Columbia Pictures)
Creed | Francine Maisler (Warner Bros.)
Dope | Kim Coleman (Open Road Films)
Straight Outta Compton | Victoria Thomas & Cindy Tolan (Universal)
Outstanding Foreign Film
Freetown | Garrett Batty (Liberia) (Purdie Distribution)
Girlhood | Celine Sciamma (France) (Pyramide Distribution)
Honeytrap | Rebecca Johnson (UK) (Defiant Films Entertainment)
Mediterranea | Jonas Carpignano (Italy) (Sundance Selects)
My Friend Victoria | Jean-Paul Civeyrac (France) (Zeitgeist Films)
Samba | Olivier Nakache, Eric Toledano (France) (Gaumont)
Outstanding Documentary
The Amazing Nina Simone | Jeff L. Lieberman (Re-Emerging Films)
A Ballerina's Tale | Nelson George (Sundance Selects)
The Black Panthers: Vanguard of the Revolution | Stanley Nelson (Dogwoof Productions)
Sweet Micky for President | Ben Patterson (Prasperity Productions)
What Happened, Miss Simone? | Liz Garbus (Netflix)
Outstanding Breakthrough Performance, Male
Abraham Attah | Beasts of No Nation (Netflix)
R.J. Cyler | Me and Earl and the Dying Girl (Fox Searchlight Pictures)
O'Shea Jackson, Jr. | Straight Outta Compton (Universal)
Jason Mitchell | Straight Outta Compton (Universal)
Shameik Moore | Dope (Open Road Films)
Outstanding Breakthrough Performance, Female
Kiersey Clemons | Dope (Open Road Films)
Chanel Iman | Dope (Open Road Films)
Kitana "Kiki" Rodriguez | Tangerine (Magnolia Pictures)
Assa Sylla | Girlhood (Pyramide Distribution)
Mya Taylor | Tangerine (Magnolia Pictures)
Outstanding Voice Performance
Mar Mar | The Peanuts Movie (20th Century Fox)
Rihanna | Home (20th Century Fox)
Maya Rudolph | Strange Magic (Walt Disney Studios)
Quvenzhane Wallis | Kahlil Gibran's The Prophet (GKids)
Jeffrey Wright | The Good Dinosaur (Pixar)
Outstanding Original Score
Beasts of No Nation | Dan Romer (Netflix)
Chiraq | Terence Blanchard (Roadside Attractions)
Creed | Ludwig Goransson (Warner Bros.)
Dope | Germaine Franco (Open Roads)
Straight Outta Compton | Joseph Trapanese (Universal)
Outstanding Original Song
"Earned It" from Fifty Shades of Grey | Performed by: The Weeknd; Written by: The Weekend, Stephan Moccio , Jason Quenneville, Ahmad Balshe (Universal)
"Grip" from Creed | Performed by: Tessa Thompson; Written by: Tessa Thompson, Ludwig Goransson, Sam Dew (Warner Bros.)
"See You Again" from Furious 7 | Performed by: Wiz Khalifa, Charlie Puth; Written by: Wiz Khalifa, Charlie Puth, Andrew Cedar, DJ Frank E (Universal)
"Talking to My Diary" from Straight Outta Compton | Performed by: Dr. Dre; Written by: Dr. Dre, Russell "Silk" Brown, Camille "Choc" Clerc, Francois de Roubaix (Universal)
"Waiting for My Moment" from Creed | Performed by: Childish Gambino, Vince Staples, Jhene Aiko; Written by: Ryan Coogler, Vince Staples, Donald Glover, Ludwig Goransson (Warner Bros.)
INDEPENDENT CATEGORIES
Outstanding Independent Feature
Blackbird | Patrik-Ian Polk
Knucklehead | Ben Bowman
Somewhere in the Middle | Lanre Olabisi
Tangerine | Sean Baker
The Man in 3B | Trey Haley
Outstanding Independent Documentary
Adina Howard 20 : A Story of Sexual Liberation | Gezus Zaire
Be Known | Dwayne Johnson-Cochran
Cody High: A Life Remodeled Project | Walter V. Marshall
Mary Lou Williams : The Lady Who Swings the Blues | Carol Bash
Romeo is Bleeding | Jason Zeldes
Outstanding Independent Short
Addiction | Danny Dzhurayev
David's Reverie | Neil Creque Williams
Sacred Heart | Jennia Fredrique & Sol Aponte
TELEVISION CATEGORIES
Outstanding TV Documentary or Special
3 ½ Minutes | Marc Silver (HBO)
Holler if You Hear Me: Gay in the Black Church | Clay Cane (BET)
Kareem: Minority of One | Clare Lewins (HBO)
Stevie Wonder Songs in the Key of Life: An All-Star Grammy Tribute | Leon Knoles (CBS)
The Wiz Live! | Kenny Leon (NBC)
Outstanding TV Movie or Limited Series
American Crime | Lori-Etta Taub & Ed Tapla (ABC)
Bessie | Ron Schmidt (HBO)
The Book of Negroes | Damon D'Oliveira & Clement Virgo (BET)
Luther | Marcus Wilson (BBC America)
Show Me a Hero | Gail Mutrux (HBO)
Outstanding Actor, TV Movie or Limited Series
Steve Harris | Let the Church Say Amen (BET)
James Earl Jones | "Great Performances: Driving Miss Daisy" (PBS)
Amin Joseph | Stock Option (TV One)
David Oyelowo | Nightingale (HBO)
Michael K. Williams | The Spoils of Babylon (IFC Channel)
Outstanding Actress, TV Movie or Limited Series
YaYa DaCosta | Whitney (Lifetime)
Aunjanue Ellis | The Book of Negroes (BET)
Regina Hall | With This Ring (Lifetime)
Queen Latifah | Bessie (HBO)
Shanice Williams | The Wiz Live! (NBC)
Outstanding Supporting Actor, TV Movie or Limited Series
Charles S. Dutton | Bessie (HBO)
Cuba Gooding Jr. | The Book of Negroes (BET)
David Alan Grier | The Wiz Live! (NBC)
Michael K. Williams | Bessie (HBO)
Bokeem Woodbine | Fargo (FX)
Outstanding Supporting Actress, TV Movie or Limited Series
Angela Bassett | American Horror Story: Hotel (FX)
Mary J. Blige | The Wiz Live! (NBC)
Regina King | American Crime (ABC)
Mo'Nique | Bessie (HBO)
Amber Riley | The Wiz Live! (NBC)
Outstanding Director, TV Movie or Limited Series
Angela Bassett | Whitney (Lifetime)
Dee Rees | Bessie (HBO)
Regina King | Let the Church Say Amen (BET)
John Ridley | American Crime (ABC)
Clement Virgo | The Book of Negroes (BET)
Outstanding Screenplay (Original or Adapted), TV Movie or Limited Series
Stacey A. Littlejohn | American Crime (ABC)
John Ridley | American Crime (ABC)
Dee Rees, Bettina Gilois & Christopher Cleveland | Bessie (HBO)
Clement Virgo | The Book of Negroes (BET)
Lisa Belkin, David Simon & William F. Zorzi | Show Me a Hero (HBO)
Web: Black Reel Awards