17th annual Black Reel Awards – Nominaciones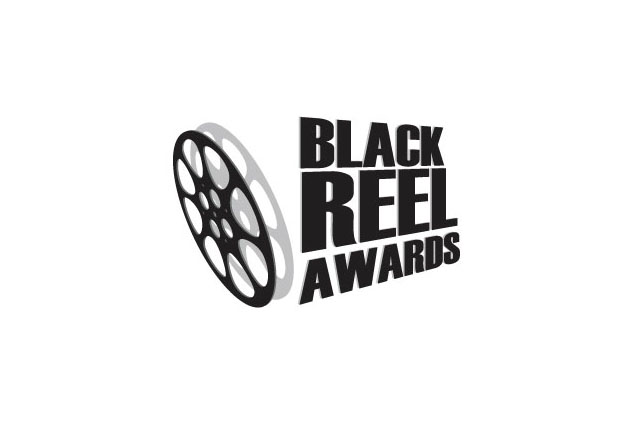 Los premios Black Reel destacan cada año las mejores actuaciones afroamericanas en películas de cine y televisión. Fundados en 2000 por The Foundation for the Advancement of African Americans in Film (FAAF).
Anunciaron sus nominaciones el pasado día 14. Los ganadores se anunciarán el 16 de Febrero de 2017.
Nominados:
Motion Picture Categories
Outstanding Motion Picture
13th | Howard Barish, Ava DuVernay & Spencer Averick; producers (Netflix)
Fences | Denzel Washington, Todd Black & Scott Rudin; producers (Paramount)
Loving | Colin Firth, Peter Saraf, Marc Turtletaub, Nancy Buirski, Sarah Green & Ged Doherty; producers (Focus Features)
Manchester by the Sea | Matt Damon, Kimberly Stewart, Lauren Beck, Chris Moore & Kevin J. Walsh; producers (Roadside Attractions/ Amazon Studios)
Moonlight | Dede Gardner, Adele Romanski & Jeremy Kleiner; producers (A24)
Outstanding Actor, Motion Picture
Don Cheadle | Miles Ahead! (Sony Picture Classics)
Nate Parker | The Birth of a Nation (Fox Searchlight)
Parker Sawyers | Southside With You (Roadside Attractions/ Miramax)
Denzel Washington | Fences (Paramount)
Denzel Washington | The Magnificent Seven (MGM/Columbia Pictures)
Outstanding Actress, Motion Picture
Taraji P. Henson | Hidden Figures (20th Century Fox)
Royalty Hightower | The Fits (Oscilloscope Laboratories)
Sasha Lane | American Honey (A24)
Ruth Negga | Loving (Focus Features)
Madina Nwalanga | Queen of Katwe (Walt Disney)
Outstanding Director, Motion Picture
Don Cheadle | Miles Ahead! (Sony Picture Classics)
Antoine Fuqua | The Magnificent Seven (MGM/Columbia Pictures)
Barry Jenkins | Moonlight (A24)
Nate Parker | The Birth of a Nation (Fox Searchlight)
Denzel Washington | Fences (Paramount)
Outstanding Supporting Actor, Motion Picture
Jovan Adepo | Fences (Paramount)
Mahershala Ali | Moonlight (A24)
Stephen McKinley Henderson | Fences (Paramount)
Andre Holland | Moonlight (A24)
Ashton Sanders | Moonlight (A24)
Outstanding Supporting Actress, Motion Picture
Viola Davis | Fences (Paramount)
Naomie Harris | Moonlight (A24)
Janelle Monae | Hidden Figures (20th Century Fox)
Janelle Monae | Moonlight (A24)
Lupita Nyong'o | Queen of Katwe (Walt Disney)
Outstanding Screenplay, Motion Picture
The Birth of a Nation | Nate Parker (Fox Searchlight)
Fences | August Wilson (Paramount)
Keanu | Jordan Peele & Alex Rubens (Warner Bros. Pictures)
Miles Ahead! | Don Cheadle & Steven Baigelman (Sony Picture Classics)
Moonlight | Barry Jenkins (A24)
Outstanding Documentary Feature
13th | Ava Duvernay; director (Netflix)
I Am Not Your Negro | Raoul Peck; director (Magnolia Pictures)
Life, Animated | Roger Ross Williams; director (The Orchard)
Miss Sharon Jones! | Barbara Kopple; director (Starz Digital Media)
O.J.: Made in America | Ezra Edelman; director (ESPN)
Outstanding Foreign Language Film
Aisha (Tanzania) | Chande Omar; director
Divines (France) | Uda Benyamina; director (Netflix)
Eye of the Storm (Burkina Faso) | Sekou Traore; director
Lamb (Ethiopia) | Yared Zeleke; director (Kimstim Films)
Rain the Color of Blue with a Little Red in It (Niger) | Christopher Kirley; director
Outstanding Ensemble
The Birth of a Nation | Andrea Craven, Craig Fincannon, Lisa Mae Fincannon, Mary Vernieu, Michelle Wade Byrd; casting directors (Fox Searchlight)
Fences | Victoria Thomas (Paramount)
Hidden Figures | (20th Century Fox)
Keanu | Nicole Abellera & Jeanne McCarthy; casting directors (Warner Bros.)
Moonlight | Yesi Ramirez; casting director (A24)
Outstanding Breakthrough Performance, Male
Jovan Adepo | Fences (Paramount)
Markees Christmas | Morris From America (A24)
Alex Hibbert | Moonlight (A24)
Trevante Rhodes | Moonlight (A24)
Ashton Sanders | Moonlight (A24)
Outstanding Breakthrough Performance, Female
Royalty Hightower | The Fits (Oscilloscope Laboratories)
Leslie Jones | Ghostbusters (Columbia Pictures)
Aja Naomi King | The Birth of a Nation (Fox Searchlight)
Sasha Lane | American Honey (A24)
Janelle Monae | Hidden Figures (20th Century Fox)
Outstanding Voice Performance
Idris Elba | Finding Dory (Walt Disney)
Idris Elba | The Jungle Book (Walt Disney)
Idris Elba | Zootopia (Walt Disney)
Dwayne Johnson | Moana (Walt Disney)
Lupita Nyong'o | The Jungle Book (Walt Disney)
Outstanding Score
The Birth of a Nation | Henry Jackman; composer (Fox Searchlight)
Fences | Marcelo Zarvos; composer (Paramount)
Hidden Figures | Benjamin Wallfisch, Pharrell Williams & Hans Zimmer; composers (20th Century Fox)
Miles Ahead! | Robert Glasper; composer (Sony Picture Classics)
Moonlight | Nicholas Britell; composer (A24)
Outstanding Original Song
"A Letter to the Free" from 13th | Performed by: Common & Bilal; Written by: Common (Netflix)
"Back to Life" from Queen of Katwe | Performed by: Alicia Keys; Written by: Alicia Keys, Illangelo & Billy Walsh (Walt Disney)
"I'm Still Here" from Miss Sharon Jones! | Written & Performed by: Sharon Jones & the Dap-Kings (Starz Digital Media)
"Start" from Southside With You | Written & Performed by: John Legend (Roadside Attractions/ Miramax)
"Surrender" from Hidden Figures | Performed by: Lalah Hathaway & Pharrell Williams; Written by: Pharrell Williams (20th Century Fox)
Independent Categories
Outstanding Independent Feature
American Honey | Andrea Arnold; director (A24)
How to Tell You're a Douchebag | Tahir Jetter; director
Hunter Gatherer | Joshua Locy; director (The Orchard)
The Land | Steven Caple, Jr.; director (IFC Films)
Morris From America | Chad Hartigan; director (A24)
Outstanding World Cinema Motion Picture
Ayanda (South Africa) | Sara Blecher; director
The Cursed Ones (Ghana) | Nana Obiri-Yeboah & Maximilian Claussen; director
Where the Road Runs Out (Equatorial Guinea) | Rudolf Buitendach; director (Netflix)
Outstanding Independent Short
#Whereisbeauty | Angela McCrae; director
2 Fists Up | Spike Lee; director (ESPN)
$15 Kicks | Jenn Shaw; director (ESPN)
86-32 | Randy Wilkins; director (ESPN)
Black Card | Pete Chatmon; director
Outstanding Emerging Filmmaker
Steven Caple, Jr. | The Land (IFC Films)
Ezra Edelman | O.J.: Made in America (ESPN Films)
Tahir Jetter | How to Tell You're a Douchebag
Rita Coburn Whack | Maya Angelou and Still I Rise
Yared Zeleke | Lamb (Kimstim Films)
Outstanding First Screenplay
Lamb | Yared Zeleke (Kimstim Films)
The Land | Steven Caple, Jr. (IFC Films)
Price of Love | Hermon Hailay
Television Categories
Outstanding TV Doc or Special
Beyonce: Lemonade | Beyonce Knowles & Khalil Joseph; directors (HBO)
Black America Since MLK: Still I Rise | Talleah Bridges; director (PBS)
Hamilton's America | Alex Horowitz; director (PBS)
"Jackie Robinson" | Ken Burns; director (PBS)
"Streets of Compton" | Mark Ford; director (A&E)
Outstanding TV Movie or Limited Series
"American Crime" | Lori-Etta Taub; producer (ABC)
Confirmation | Darren M. Demetre ; producer (HBO)
Love Under New Management: The Miki Howard Story | Carl Craig, Teyonah Parris, Ron Robinson & Eric Tomosunas; producers (TV One)
"The People v. OJ Simpson: American Crime Story" | Chip Vucelich, Alexis Martin Woodall & John Travolta; producers (FX)
"Roots" | Ann Kindberg & Alissa M. Kantrow; producers (History Channel)
Outstanding Actor, TV Movie or Limited Series
Michael Ealy | "Secrets & Lies" (ABC)
Cuba Gooding Jr. | "The People v. OJ Simpson: American Crime Story" (FX)
Malachi Kirby | "Roots" (History Channel)
Wendell Pierce | Confirmation (HBO)
Courtney B. Vance | "The People v. OJ Simpson: American Crime Story" (FX)
Outstanding Actress, TV Movie or Limited Series
Rhyon Nicole Brown | Surviving Compton: Dre, Suge & Michel'le (Lifetime)
Audra McDonald | Lady Day at Emerson's Bar & Grill (HBO)
Sophie Okonedo | "The Hollow Crown: The War of Roses" (PBS)
Teyonah Parris | Love Under New Management: The Miki Howard Story (TV One)
Kerry Washington | Confirmation (HBO)
Outstanding Director, TV Movie or Limited Series
Angela Bassett | "American Horror Story: Roanoke" : Season 6, Episode 6 (FX)
Thomas Carter | "Roots" : Night 3 (History Channel)
Anthony Hemingway | "The People v. OJ Simpson: American Crime Story" : "The Dream Team" (FX)
John Ridley | "American Crime": Season 2, Episode 1 (ABC)
John Singleton | "The People v. OJ Simpson: American Crime Story": The Race Card (FX)
Outstanding Supporting Actor, TV Movie or Limited Series
Andre Benjamin | "American Crime" (ABC)
Sterling K. Brown | "The People v. OJ Simpson: American Crime Story" (FX)
Curtis Hamilton | Surviving Compton: Dre, Suge, Michel'le (Lifetime)
Tip "T.I." Harris | "Roots" (History Channel)
Michael K. Williams | "The Night Of… " (HBO)
Outstanding Supporting Actress, TV Movie or Limited Series
Angela Bassett | "American Horror Story: Roanoke" (FX)
Emayatzy Corinealdi | "Roots" (History Channel)
Regina King | "American Crime" (ABC)
Anika Noni Rose | "Roots" (History Channel)
Keesha Sharp | "The People v. OJ Simpson: American Crime Story" (FX)
Outstanding Screenplay/Writing, TV Movie or Limited Series
"American Crime" (Season Two, Episode One) | Written by: John Ridley (ABC)
Jean of the Joneses | Written by: Stella Meghie (TV One)
Love Under New Management: The Miki Howard Story | Written by: Christine Swanson & Rhonda Baraka (TV One)
"The People v. OJ Simpson: American Crime Story" ("The Race Card") | Written by: Joe Robert Cole (FX)
"The People v. OJ Simpson: American Crime Story" ("A Jury in Jail") | Written by: Joe Robert Cole (FX)
Web: Black Reel Awards