The Women Film Critics Circle 2017 – Ganadores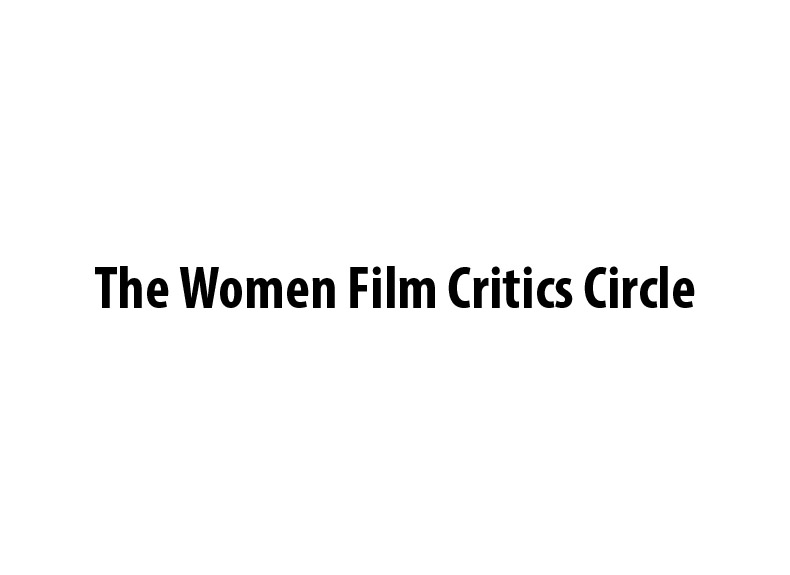 El Women Film Critics Circle ha anunciado, el 22 de diciembre, sus ganadores para las mejores películas de 2O17 hechas por y sobre mujeres. Y los logros destacados de mujeres, que rara vez llegan a ser honrados históricamente en el mundo del cine.
MEJOR PELÍCULA SOBRE MUJERES 
A Quiet Passion
Lady Bird
Sophie And The Rising Sun
The Florida Project
MEJOR PELÍCULA HECHA POR UNA MUJER
Detroit
First They Killed My Father
Lady Bird
Mudbound
MEJOR GUIONISTA FEMENINA 
Greta Gerwig, Lady Bird
Maggie Greenwald: Sophie And The Rising Sun
Dee Reese, Mudbound
Angela Workman, The Zookeeper's Wife
MEJOR ACTRIZ 
Sally Hawkins, Maudie
Sally Hawkins, The Shape Of Water
Frances McDormand, Three Billboards Outside Ebbing, Missouri
Cynthia Nixon, A Quiet Passion
MEJOR ACTOR 
Timothée Chalamet, Call Me By Your Name
Daniel Kaluuya, Get Out
Gary Oldman, Darkest Hour
Denzel Washington, Roman J. Israel, Esq.
MEJOR ACTRIZ JÓVEN (menor de 21)
Seo-Hyun Ahn, Okja
Mckenna Grace, Gifted
Brooklynn Prince, The Florida Project
Millicent Simmonds, Wonderstruck
MEJOR ACTRIZ DE COMEDIA 
Tiffany Haddish, Girls Trip
Allison Janney: I, Tonya
Margo Robbie: I, Tonya
Saoirse Ronan, Lady Bird
MEJOR PELÍCULA HECHA POR UNA MUJER O SOBRE MUJERES EXTRANJERA 
A Fantastic Woman
First They Killed My Father
In The Fade
Thelma
MEJOR TRABAJO FEMENINO/MEJOR REPARTO
A Quiet Passion
Girls Trip
Sophie And The Rising Sun
Wonder Woman
CORAJE EN LA REALIZACIÓN
Amma Asante, A United Kingdom
Kathryn Bigelow, Detroit
Angelina Jolie, First The Killed My Father
Dee Rees, Mudbound
CORAJE EN LA ACTUACIÓN   Aceptar papeles que redefined radicalmente la imagen de las mujeres en la pantalla
Sally Hawkins, Maudie
Frances McDormand, Three Billboards Outside Ebbing, Missouri
Michelle Rodriguez, The Assignment
Charlize Theron, Atomic Blonde
THE INVISIBLE WOMAN AWARD Interpretación por una mujer cuyo excepcional impacto en la película ha sido ignorado, dramática, social o históricamente
Jessica Chastain, The Zookeeper's Wife
Betty Gabriel, Get out
Sally Hawkins, Maudie
Cynthia Nixon, A Quiet Passion
MEJOR DOCUMENTAL POR UNA MUJER O SOBRE MUJERES  
Bombshell: The Hedy Lamarr Story
Faces Places
Jane
Step
MEJOR PAREJA EN PANTALLA 
Maudie
Professor Martson And The Wonder Women
The Big Sick
The Shape Of Water
MEJOR HEROÍNA DE ACCIÓN
Atomic Blonde
In The Fade
The Shape of Water
Wonder Woman
MEJOR IGUALDAD DE SEXOS
Atomic Blonde
Battle Of The Sexes
Professor Marston And The Wonder Women
Wonder Woman
MEJOR MUEJER/ES ANIMADA/S
Coco
Loving Vincent
The Breadwinner
Window Horses: The Poetic Persian Epiphany of Rosie Ming
MEJOR PELÍCULA FAMILIAR
Coco
Beauty And The Beast
The Breadwinner
Wonder
ADRIENNE SHELLY AWARD – A la que con más pasión se opone a la violencia contra las mujeres
Maudie
The Light Of The Moon
The Rape Of Recy Taylor
Wind River
JOSEPHINE BAKER AWARD – Por expresar la experiencia de las mujeres de color en una película
Girls Trip
Mudbound
Step
The Rape Of Recy Taylor
KAREN MORLEY AWARD – Por la mejor explicación sobre el lugar de una mujer en la historia, sociedad y una busqueda de identidad con valor
Identity
Battle Of The Sexes
Bombshell: The Hedy Lamarr Story
Mudbound
The Post
MOMMIE DEAREST WORST SCREEN MOM OF THE YEAR AWARD Allison Janney: I, Tonya
ACTING AND ACTIVISM AWARD
Ashley Judd, Rose McGowan, and all the women who spoke out against the culture of sexual abuse
LIFETIME ACHIEVEMENT AWARD
Agnes Varda
BEST RISING FEMALE STARS
Izabela Vidovic, Wonder
Peyton Kennedy, American Fable
WFCC HALL OF SHAME
Harvey Weinstein
Web: WFCC, Critical Women, @WfccWomen | via The Cinema Bliss (@the_cinemabliss)
Sobre los premios especiales:
*ADRIENNE SHELLY AWARD: Adrienne Shelly was a promising actress and filmmaker who was brutally strangled in her apartment in 2006 at the age of forty by a construction worker in the building, after she complained about noise. Her killer tried to cover up his crime by hanging her from a shower20rack in her bathroom, to make it look like a suicide. He later confessed that he was having a "bad day." Shelly, who left behind a baby daughter, had just completed her film Waitress, which she also starred in, and which was honored at Sundance after her death.
*JOSEPHINE BAKER AWARD: The daughter of a laundress and a musician, Baker overcame being born black, female and poor, and marriage at age fifteen, to become an internationally acclaimed legendary performer, starring in the films Princess Tam Tam, Moulin Rouge and Zou Zou. She also survived the race riots in East St. Louis, Illinois as a child, and later expatriated to France to escape US racism. After participating heroically in the underground French Resistance during WWII, Baker returned to the US where she was a crusader for racial equality. Her activism led to attacks against her by reporter Walter Winchell who denounced her as a communist, leading her to wage a battle against him. Baker was instrumental in ending segregation in many theaters and clubs, where she refused to perform unless integration was implemented.
*KAREN MORLEY AWARD: Karen Morley was a promising Hollywood star in the 1930s, in such films as Mata Hari and Our Daily Bread. She was driven out of Hollywood for her leftist political convictions by the Blacklist and for refusing to testify against other actors, while Robert Taylor and Sterling Hayden were informants against her. And also for daring to have a child and become a mother, unacceptable for female stars in those days. Morley maintained her militant political activism for the rest of her life, running for Lieutenant Governor on the American Labor Party ticket in 1954. She passed away in 2003, unrepentant to the end, at the age of 93.