The Women Film Critics Circle 2018 – Ganadores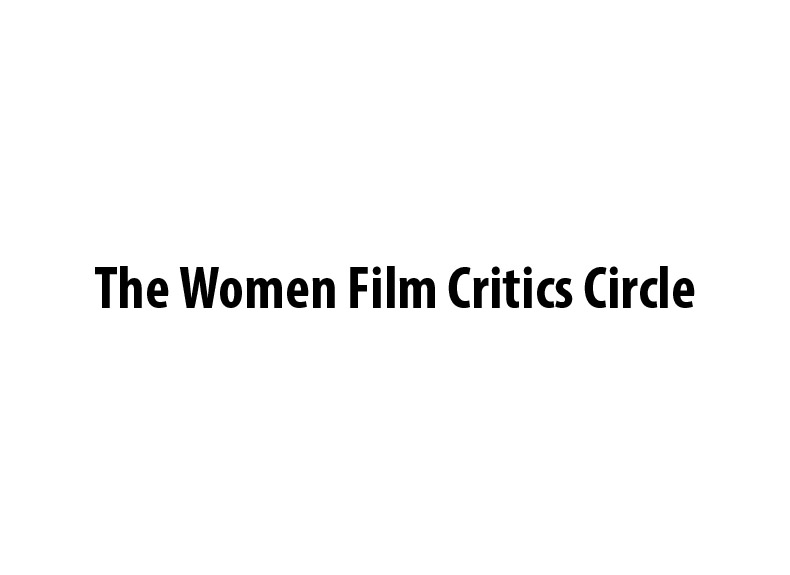 El Women Film Critics Circle ha anunciado sus nominaciones para las mejores películas de 2018 hechas por y sobre mujeres. Y los logros destacados de mujeres, que rara vez llegan a ser honrados históricamente en el mundo del cine.
The Women Film Critics Circle es una asociación de mujeres, críticos de cine de todo el país y a nivel internacional, están involucradas en prensa, radio, Internet y los medios de difusión televisiva.
Se unieron en 2004 para formar la primera organización de mujeres de la Crítica en los Estados Unidos, en la creencia de que las perspectivas y voces de las mujeres en la crítica de cine necesitan ser reconocidas plenamente. WFCC también se enorgullece de ser el grupo de críticos más cultural y racialmente diverso en el país y el mejor reflejo de la diversidad de las audiencias de cine.
Los ganadores se anunciaron el 11 de diciembre.
Ganadores en verde, finalistas en negrita.
MEJOR PELÍCULA SOBRE MUJERES 
Mary Shelley
Roma
The Favourite
Widows
MEJOR PELÍCULA HECHA POR UNA MUJER
Can You Ever Forgive Me?
Leave No Trace
The Kindergarten Teacher
You Were Never Really Here
MEJOR GUIONISTA FEMENINA 
Sara Colangelo: The Kindergarten Teacher
Debra Granik: Leave No Trace
Tamara Jenkins: Private Life
Audrey Wells: The Hate U Give
MEJOR ACTRIZ 
Toni Collette, Hereditary
Olivia Colman, The Favourite
Viola Davis, Widows
Maggie Gyllenhaal, The Kindergarten Teacher
MEJOR ACTOR 
Ben Foster, Leave No Trace
Ethan Hawke, First Reformed
Viggo Mortensen, Green Book
Hugo Weaving, Black 47
MEJOR ACTRIZ JÓVEN
Elle Fanning, Mary Shelley
Elsie Fisher, Eighth Grade
Thomasin McKenzie, Leave No Trace
Amandla Stenberg, The Hate U Give
MEJOR ACTRIZ DE COMEDIA 
Helena Bonham Carter, 55 Steps
Olivia Colman, The Favourite
Kathryn Hahn, Private Life
Melissa McCarthy, Can You Ever Forgive Me?
MEJOR PELÍCULA HECHA POR UNA MUJER O SOBRE MUJERES EXTRANJERA 
Capernaum
Happy As Lazzaro
Roma
Zama
MEJOR TRABAJO FEMENINO/MEJOR REPARTO
55 Steps
Ocean's Eight
The Favourite
Widows
CORAJE EN LA REALIZACIÓN
Haifaa Al-Mansour, Mary Shelley
Sara Colangelo, The Kindergarten Teacher
Sandra Luckow, That Way Madness Lies
Jennifer Fox, The Tale
CORAJE EN LA ACTUACIÓN   Aceptar papeles que redefined radicalmente
Helena Bonham Carter: 55 Steps
Viola Davis: Widows
Nicole Kidman: Destroyer
Melissa McCarthy: Can You Ever Forgive Me?
THE INVISIBLE WOMAN AWARD <Interpretación por una mujer cuyo xcepcional impacto en la película ha sido ignorado, dramática, social o históricamente
Yalitza Aparicio, Roma
Glenn Close, The Wife
Andrea Riseborough, Nancy
The Women Of Widows
MEJOR DOCUMENTAL POR UNA MUJER O SOBRE MUJERES  
RBG
Say Her Name: The Life And Death Of Sandra Bland
Seeing Allred
Shirkers
MEJOR PAREJA EN PANTALLA 
A Star Is Born
Crazy Rich Asians
Disobedience
If Beale Street Could Talk
MEJOR HEROÍNA DE ACCIÓN
Adrift
55 Steps
Black Panther
RGB
PREMIO «MOMMIE DEAREST» PEOR MADRE DEL AÑO
Krista Allen, Party Mom
Toni Collette, Hereditary
Nicole Kidman, Destroyer
Jacki Weaver, Widows
MEJOR IGUALDAD DE SEXOS
Black Panther
Like Me
On The Basis Of Sex
Widows
MEJOR MUEJER/ES ANIMADA/S
Incredibles 2
Liyana
Mary And The Witch's Flower
Mirai No Mirai
MEJOR PELÍCULA FAMILIAR
Eighth Grade
Incredibles 2
Science Fair
The Hate U Give
ADRIENNE SHELLY AWARD – A la que con más pasión se opone a la violencia contra las mujeres
Call Her Ganda
I Am Not A Witch
On Her Shoulders
Say Her Name: The Life And Death Of Sandra Bland
JOSEPHINE BAKER AWARD – Por expresar la experiencia de las mujeres de America
If Beale Street Could Talk
Life And Nothing More
The Hate U Give
Widows
KAREN MORLEY AWARD – Por la mejor explicación sobre el lugar de una mujer en la historia, sociedad y una búsqueda de identidad con valor
93 Queen
On The Basis Of Sex
Roma
Woman Walks Ahead
ACTING AND ACTIVISM – Viola Davis
LIFETIME ACHIEVEMENT – Ellen Burstyn
BEST KEPT SECRET AWARD – All The Overlooked 'Gone Girls Of Cinema'
PIONEERS: FIRST WOMEN FILMMAKERS – A Kino Lorber Collectors Edition Release
WFCC HALL OF SHAME – Bryan Singer
Web: Next Best Picture, WFCC, Critical Women, @WfccWomen |
Sobre los premios especiales:
*ADRIENNE SHELLY AWARD: Adrienne Shelly was a promising actress and filmmaker who was brutally strangled in her apartment in 2006 at the age of forty by a construction worker in the building, after she complained about noise. Her killer tried to cover up his crime by hanging her from a shower20rack in her bathroom, to make it look like a suicide. He later confessed that he was having a "bad day." Shelly, who left behind a baby daughter, had just completed her film Waitress, which she also starred in, and which was honored at Sundance after her death.
*JOSEPHINE BAKER AWARD: The daughter of a laundress and a musician, Baker overcame being born black, female and poor, and marriage at age fifteen, to become an internationally acclaimed legendary performer, starring in the films Princess Tam Tam, Moulin Rouge and Zou Zou. She also survived the race riots in East St. Louis, Illinois as a child, and later expatriated to France to escape US racism. After participating heroically in the underground French Resistance during WWII, Baker returned to the US where she was a crusader for racial equality. Her activism led to attacks against her by reporter Walter Winchell who denounced her as a communist, leading her to wage a battle against him. Baker was instrumental in ending segregation in many theaters and clubs, where she refused to perform unless integration was implemented.
*KAREN MORLEY AWARD: Karen Morley was a promising Hollywood star in the 1930s, in such films as Mata Hari and Our Daily Bread. She was driven out of Hollywood for her leftist political convictions by the Blacklist and for refusing to testify against other actors, while Robert Taylor and Sterling Hayden were informants against her. And also for daring to have a child and become a mother, unacceptable for female stars in those days. Morley maintained her militant political activism for the rest of her life, running for Lieutenant Governor on the American Labor Party ticket in 1954. She passed away in 2003, unrepentant to the end, at the age of 93.